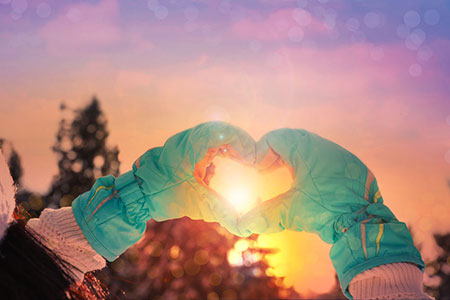 One aspect of spiritual living too seldom addressed is our lack of true appreciation and gratitude for all the blessings in our lives, regardless of our circumstances.
Some spiritual seekers tend to be very keen on beating the drum of prosperity, and becoming fixated on the Law of Attraction and manifesting abundance, which is too often merely a thinly disguised obsession with material wealth and earthly comforts.
Most of us simply take too much for granted every day. We experience so many blessings of joy, beauty, forgiveness, protection and Divine grace, which we seldom acknowledge in our lives. We always have something to be grateful, or thankful for, no matter how difficult times may be. As a species we are very good at complaining about what we don't have, but we seem to find it difficult to give thanks for what we do have.
We seldom express our gratitude and appreciation towards those we love and cherish, and we hardly ever remember to share what we have with those who have less – not because we feel obligated, but because we feel so much appreciation that we simply want to share our abundant blessings with others. Charity is not about lending a helping hand; it is about celebrating all that we have, and to share our joy and appreciation.
Research has demonstrated an indisputable connection between gratitude and spirituality. It is no coincidence that gratitude is regarded as a much cherished and valued quality by most world religions, including the Buddhist, Muslim, Hindu Jewish, and Christian traditions. When reviewing the large body of research done on the subject, gratitude seems to play a much more noteworthy role in our happiness and well-being than most other emotions and personality traits.
Several research studies in recent years have shown that people who have a tendency towards higher levels of gratitude also tend to report higher levels of psychological, emotional and physical well-being. People who are grateful have been shown to be happier, more optimistic and more content with their lives. They also appear to have lower levels of stress and depression, and they are more satisfied with their relationships and social interaction with others.