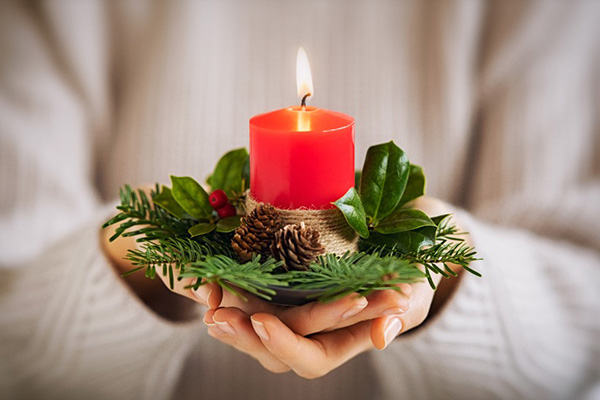 We have indeed so much to be grateful for today. May the joys and rememberances of this post-pandemic holiday season keep our hearts alive with hope, faith and gratitude throughout the coming year.
May our souls continue to rejoice with the miracles of joy, hope, faith and love of the Christmas of the Christians; Yule of the Pagans; Candle-mas of the Celts; Hanukkah of the Hebrews; Eid ul-Fitr of Islam; Pan-African festival of Kwanzaa; and Hindu celebration of Diwali.
In the old days, before the reformers came, the Old Oak King conquered the Holly King every year around this time. Mother Earth would then sleep under a white blanket of snow, the quiet ice of still waters, everything waiting for the Summer Solstice, when the Holly King would win the battle in turn.
We face the same battles of duality in our own lives. At times we are happily progressing along our own path, expanding, learning, growing spiritually, when suddenly an impasse comes along that requires us to become still, to be patient, to wait, to rest, to contemplate, to accept. We are seldom thankful, as we would prefer to continue rushing towards our goals, our dreams, our desires. We grumble, we complain, we resist, we fight the wait, and then we wonder why we are waiting so long.
Sometimes we are meant to just take the time to rest, draw strength, find ourselves. The true lesson and miracle of this season is the wait, the peace, the rest, until we once again see our dreams more clearly.