Inspiration In A Time Of Crisis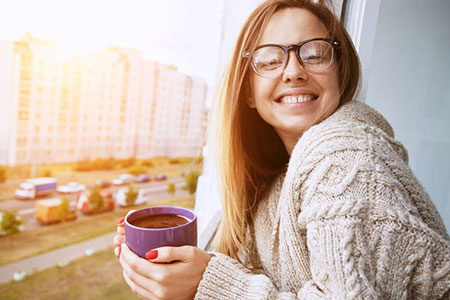 During this time of the coronavirus lockdown in Spain, I realize that I am fortunate, and for this I am very grateful. For example, I already work from home and I am also accustomed to a certain amount of social isolation, for reasons of choice, at least for the time being.
Furthermore, I can do and buy the necessary. Here in Spain, we are allowed to go out for necessities, to help the vulnerable, and to walk our dogs, but we are encouraged to keep our distance from others and make shopping a swift event. Again, getting shopping done as quickly as possible has always been my preference anyway!
But, even I am aware of missing the occasional coffee in town with a friend, or being able to travel back to the place I moved from last year, to have lunch with a special friend there. Where I live, people are very social and tactile, and interact at any given occasion. They love to meet at their neighbors' homes, or in bars and restaurants, which are all currently closed.
I have been thinking how this situation might go one of two ways for many families, currently cooped up in small homes or apartments. They could become very frustrated, especially if there are small children confined in a small space. Or, they might get very creative with how to use their time, as well as appreciating being able to spend time with one another and their pets.
Stay positive, all other choices are pointless punishments to your psyche ~ Joe Peterson
Work and pets always keep me busy, but previously there would be the additional 'to do' list of appointments and errands, whether it was with a bank manager, or a check-up at the vet. Knowing we have certain commitments, gives us some kind of additional meaning and structure to our lives. To stay sane in the current situation, it might be a good idea to revise your usual 'to do' list by adding those things we never get around to.
I recently spoke to a young friend who lives in another province of Spain. She only moved to Spain about a year ago, and I called her to see how she was doing. Her response was truly an inspiration!
At first, the thought of 'self-isolation' had terrified her, but by day three, when I contacted her, she was truly 'finding light' amongst so much uncertainty and doubt.
She mentioned how she'd already felt the 'shift' from the night before, when at about 10pm she heard a noise outside. She went out onto her balcony to investigate, and realized it was the sound of hand clapping. The locals had gathered on their terraces and balconies, and were applauding the health workers who were heading out for work. In that moment she felt very touched by this display of camaraderie. Even as an expatriate, she had a sense of community and belonging.
She felt this again the following morning, when a neighbor knocked on her door to give her his wi-fi password, as she does not have her own access yet. They were both aware of the need to be careful, and so were both keeping a safe distance and had masks on. She was so grateful, she said, and so wanted to hug him, but couldn't!
Be fanatically positive and militantly optimistic. If something is not to your liking, change your liking ~ Rick Steves
For the first time she got to know her neighbors, on either side, by chatting from balcony to balcony. Then, among themselves on social media, various neighbors in the area shared with her how they have drawn up a list of one another's phone numbers in case anybody vulnerable or elderly needs assistance in an emergency, or with food and medicine shopping.
My friend is very athletic, and could easily become frustrated about not being able to jog outdoors, or go to the gym. But she now begins her day with exercising to a Yoga video instead. Watching the yoga instructor in the video makes her feel like she has a friend beginning the day with her.
She says it feels reassuring to have some sense of structure and routine. She has formulated a routine as if she were still going to work. She showers, has breakfast, gets dressed. She finds this helps her to feel that she is holding onto some form of normality in her life. And she added that she even puts her make-up on! Psychologically she insisted that it make all the difference.
Apparently, she has also made herself a 'one-day-at-a-time poster,' and plans to make a list of the positive things she experiences or feels at the end of every day during the lockdown. Her main coping strategy is to be super mindful, in order not to let her thoughts spiral into negativity and affect her mental health. She is also avoiding scrolling endlessly through the news and fake news, like she did initially.
She says she's realized what 'being in the moment' is what it's all about. She consciously does one thing at a time, whether it is cooking dinner or reading a book. Instead of listening to a podcast while on the move, she now sits down and listens to it and soaks it all up with her full attention.
What is the difference between an obstacle and an opportunity? Our attitude toward it. Every opportunity has a difficult, and every difficulty has an opportunity ~ J. Sidlow Baxter
Making sure she has fresh air every day is also important, she says, and being aware that she is transitioning from day to night by changing the lighting and drawing the curtain around her bed, in order to make it feel like a separate room. I think this is quite clever! She is also keeping up with cleaning she'd neglected. It makes her feel better and makes the little bachelor pad feel more homely and pleasant.
She has even made some Skype dates with friends abroad to meet for a 'virtual dinner' or to watch the same film. She has also made a list of the things she still plans to do during the lockdown, like more workout videos, listening to audio books and poetry, and working harder on mastering Spanish!
She finished off by saying that she is determined to harness hope, and share that hope. She feels there is much to be gained from these times for all of us. What an inspiration this young woman is.

About The Author: Shani

Shani is a qualified practitioner in Reiki, aromatherapy, reflexology, body spin, and animal telepathy who received psychic development training at the Arthur Findlay College of Psychic Research in England. A published writer, her articles and predictions have appeared in several respected magazines and on psychic websites, and she has read for many celebrities and even heads of state in Africa. Because of her empathy, people find it easy to connect with her. Every month, she attends a psychic circle and the information that comes through from Spirit never ceases to amaze everyone present. Though she was born in London, Shani has traveled the globe and has studied the art of African Mysticism, bringing her unique flavor to those seeking her incredible talents. What she has taken away from her many travels abroad, is that there is always a sort of longing clients have to be connected to the source of their being. Get a reading with Shani at PsychicAccess.com.


One Response to Inspiration In A Time Of Crisis