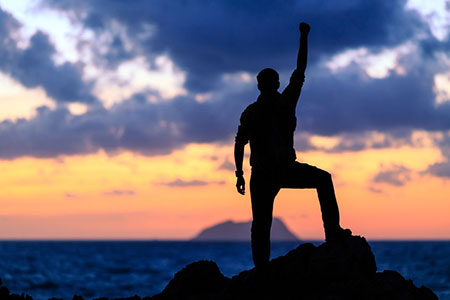 One often hears the saying "It's about the journey, not the destination.' But what does it truly mean? I believe the events of the past year has brought many of us to a deeper understanding.
The importance of the 'journey' became more evident with so many cultural holidays, birthday parties and family gatherings that had to be cancelled during the worst of the pandemic. For example, the significance of planning these special events became especially obvious this past Christmas, as well as the many cancelled festivals here in Spain.
The Christmas holiday season is usually a hectic time, with much hustle and bustle, including the mandatory family conflicts or 'differences of opinion.' But the joy of the season leading up to Christmas and New year is typically a time of excitement, especially for children.
People normally spend lots of time planning these celebrations and the excitement leading up to any gathering is often more fun than the event itself! Not having these occasions to look forward to has created a void in the lives of many people all over the world.
Instead, Christmas 2020 was a difficult time for many. It certainly brought up a myriad of personal challenges and negative emotions, particularly for those unable to visit loved ones, or not being able to have relatives home for the holidays.
Here in Spain, the locals are constantly planning their many fiestas. Each town and province has its own special festivals and cultural traditions, especially in the summer months. I have even witnessed the locals take to the streets in very cold weather, just to enjoy the vibe and camaraderie!
The Spaniards have a deep sense of community and they love letting their hair down whenever they can. Having grown used to the culture here, it made the silence of the empty streets this past year even more jarring than it might have been somewhere else.