The Paranormal Mystery Of Psychic Sounds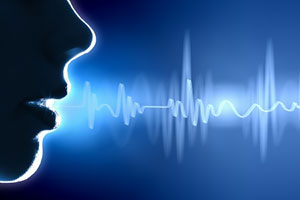 I read once that it takes considerable energy for spirit to connect with us by means of sound. Right in the middle of a session at one of my last psychic circle gatherings, before I moved to another continent last year, the four of us heard a loud male voice outside the room.
Nobody else was home, but the girls immediately thought it was my husband, even though we hadn't heard the obvious signs of an electric gate opening, nor his truck driving in. My interpretation was that the voice said: "Hello girls". I immediately thought of my father who, since his passing in 2005 has been a regular visitor to our monthly psychic circle.
There's comfort in hearing a voice when the world is silent ~ Shannon Wiersbitzky
I found it interesting reading recently that Alexander Graham Bell, after his invention of the telephone, had been working hard on the development of a device to pick up spirit voices. However, he passed away before the completion of his project. There are sensitive instruments these days that do respond to a force field which leaves the body following one's physical death.
In my late teens, we lived in Northern England and my father owned a music recording studio. One day he received a phone call from one of the national Sunday newspapers enquiring whether he had a sound engineer with portable recording equipment who would be willing to do an evening job for them. They wanted a recording made in a house on a rundown council estate near the docklands area. The house had recently received media attention in the local newspaper because of strange events taking place there. Despite a shortage of subsidized accommodation, tenant after tenant had vacated the dwelling for the reason most of them described in their Liverpool accent: "It's spooked, so I legged it!"
The sound engineer Charles, my father and I, accompanied by a police sergeant, took the necessary equipment to the house in question at around 10pm one evening. Most of the paranormal phenomena had been happening upstairs, in the main front bedroom, and so the equipment was set up there. The recording was set to begin at midnight and we retired to the kitchen downstairs.
After several hours, we packed up and left, thinking it had been a disappointing, sound-free, uneventful night. The next day the recording (which was on a tape in those days) was taken to the studio and placed on the main full-track machine.
When an angel warned me that my car was about to be stolen, his voice sounded as if he were talking through a paper towel tube, just outside my right ear ~ Doreen Virtue
After a few minutes of silence, when we were about to switch off, some garbled sounds came from the tape. The speed was altered, but there was no change in the sound. The speed was altered again and suddenly, there was a hum of voices, and clinking of glasses, in what sounded like a pub environment. Then, a man's clear voice with a broad Northern accent shouted: "More ale lass!"
Then, there was silence for several more minutes. The sound of a voice of what sounded like a young person whimpering could be heard and a man's deep voice saying: "Come on now, I won't hurt you." Then there was complete silence.
On further investigation, we discovered that the council estate had been built on the site of an old demolished inn, which had been frequented mainly by sailors more than a hundred years previously. Whether those voices were ghostly impressions from long ago, or a loved one building up a huge amount of energy to actually make us hear them, as they make sure when witnesses hear them too, Spirit is never far away.
Don't underestimate the guiding force of that voice in your head, which will be that of your Angels and Spirit Guides directing you via your subconscious mind. Trust this voice, which will develop to the point of coming through with a sound vibration of its own. With trust and mediation, the odd sounds will take on words of their own. You will know they are coming from a light source if they are only loving and encouraging words.

About The Author: Shani

Shani is a qualified practitioner in Reiki, aromatherapy, reflexology, body spin, and animal telepathy who received psychic development training at the Arthur Findlay College of Psychic Research in England. A published writer, her articles and predictions have appeared in several respected magazines and on psychic websites, and she has read for many celebrities and even heads of state in Africa. Because of her empathy, people find it easy to connect with her. Every month, she attends a psychic circle and the information that comes through from Spirit never ceases to amaze everyone present. Though she was born in London, Shani has traveled the globe and has studied the art of African Mysticism, bringing her unique flavor to those seeking her incredible talents. What she has taken away from her many travels abroad, is that there is always a sort of longing clients have to be connected to the source of their being. Get a reading with Shani at PsychicAccess.com.


This site uses Akismet to reduce spam. Learn how your comment data is processed.