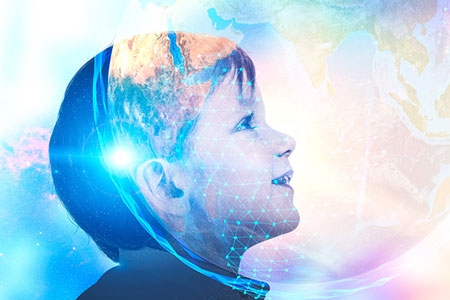 A phone reading with a long-standing client just a few days ago made me particularly aware the special souls incarnating in recent years.
The client used to be a regular at my home office years ago, until I relocated. Now we consult by phone. In those days she was approaching forty and in a high-powered job. She had been told by specialists that she had little hope of becoming pregnant.
However, about 12 years ago, the possibility of a pregnancy came up particularly strongly in her reading – more insistently than ever before. She dismissed the possibility after years of disappointment. Her sister came to me for a reading two weeks later and told me my client was still in shock after finding out that she was actually pregnant!
It was no easy pregnancy and at various stages she would come to visit me for readings, because she was curious about the little soul who seemed so determined to join her and her husband in this life. The readings revealed the old soul personality of her child and how he would be wise beyond his years. Her boy is now eleven years old and indeed wise beyond his years. He also has a master number 11 as his life path number.
Her reading recently reminded me of so many similar readings I´ve done for other parents who were to be parents of New Earth Children.
Over the years, I have encountered many spiritual teachings suggesting these 'special children' are playing an important role in the current global shift in consciousness and New Earth awakening. These new children have been arriving on the planet for several decades now.
In the late 80´s, a colleague of mine complained about the love-hate relationship she had with her husband. She also mentioned her eight-year-old son who was such a "wise little man" and how he would counsel them with profoundly sage remarks. "I cannot begin to imagine how this child was made by the two of us with all of our baggage," she confessed.