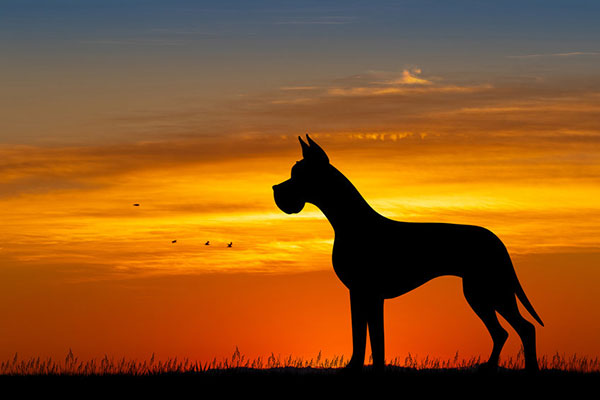 Do our dearly departed pets also cross over to the other side, and do they still communicate with us from the afterlife? As a psychic medium I have indeed had contact with the spirit energies of animals in readings, and more recently an especially profound encounter during a paranormal investigation.
The investigation site was a privately owned property that is rich with history. It is not accessible to the public, as it is used by a corporation. The paranormal investigation team that I am a member of explored every room in the historic home, as well as other areas of interest located on the land around it. We would rotate in split teams to various area in order to investigate all the possible locations on the property.
Having already been in the home on several occasions, the group I was with decided to investigate the sitting room adjacent to the kitchen. Upon entering we got some response with little consistency. Other investigators had previously reported some activity in the same room, so we decided to see if we might be able to add to those experiences.
I generally don't carry any equipment for these expeditions, except a pen, notepad, and a flashlight. While the other members of the group were doing an electronic voice phenomenon (EVP) recording session, I felt drawn to an area to the left, closest to the door through which we entered. At first it seemed odd, as I was being drawn to two porcelain figures of dogs: one of an adult Great Dane, and a smaller figurine of a puppy.
I picked up the puppy statuette and intuitively asked if I could 'take it home with me'. Almost immediately one of the investigators got a response on one of our devices. She then asked if the responder was male or female, and she got a response. I handed her the puppy and she continued.
Sitting on the floor next to the other porcelain dog, I began to feel a very cold wave of air around me. There were no vents or drafts, as all outside doors were closed. I asked the others to verify the temperature change, which they did.