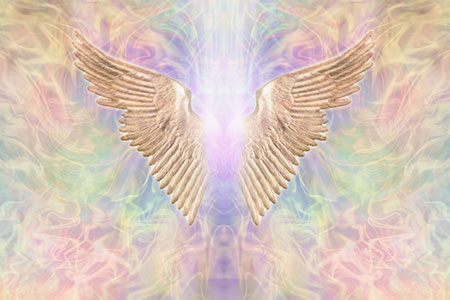 True abundance and well-being is the natural state of the human soul. We are meant to dwell in abundance and well-being, because we live in an abundant, harmonious universe.
However, there are some people that constantly dwell in lack consciousness and a scarcity mentality, which is then reflected in the lives they live. This will often emerge through the negativity and judgments they have about their circumstances, as well as their endless criticism and envy of others.
Angelic energy allows us to move from this mindset of limitation and lack into the true abundant flow of the Universe.
Sometimes people confuse 'abundance' with the collection of wealth, prosperity and material things. Yes, collecting these things can be one aspect of abundance, but true abundance is way more than just material prosperity.
True abundance is to have enough of all that we need to accomplish our higher purpose and fulfill our spiritual destiny. This includes many other valuable things, beyond money and material comforts, such as enough time to reach our goals; a healthy work-life balance; nurturing relationships; good health; adequate energy and vitality; a sense of purpose; spiritual wisdom and authentic living; and lots of love, happiness and joy. These are the true luxuries of life!
An angel of abundance helps us to get into the flow of abundance, and help us understand that abundance is meant to flow. No wonder we refer to money as "currency." The very name that we use to define our medium of trade in this reality, has its root in flow. An angel of abundance is therefore not so much about delivering lots of material stuff to us, but more about awakening us to the natural flow of life and our true spiritual purpose in this lifetime.