divination tools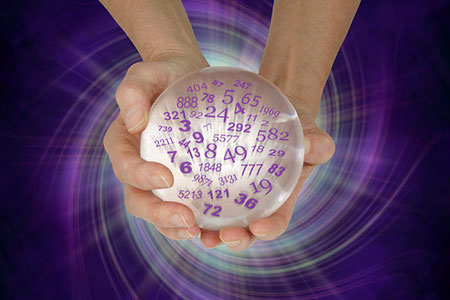 Have you ever noticed we seem to circle around the same problem or kinds of problems? In Numerology this theme can be found in the Life Lesson Number which comes from our birth date. The birth date identifies what it is our soul wants to master in this lifetime. It is also called the Life Lesson Number or Destiny Number in Numerology.
The meaning of your Life Lesson Number is an underlying theme that will dominate our current life. You will continue to learn more and uncover more layers about the lesson as you go deeper and experience more in life.
So if you sometimes think that you seem to keep dealing with the same issues over and over or repeating the same patterns (or maybe you think that about someone else), I would say to you, "Yes, you are!"
That is what the art of mastery is all about. It is interesting; we don't hear people ever complaining that Picasso, for example, kept painting and painting, but we often criticize ourselves for repeating patterns in our lives. It is helpful to re-frame our thinking about spiritual life lessons.
In order to master something, it means we need to learn about it, and discover the best ways to handle the pros and cons of the lesson. In order to learn something, we need to practice, and that means repetition.
So, when you find yourself up against the demands of your Life Lesson Number, instead of saying to yourself, "When am I ever going to get out of this rut?" it might be more helpful to look at all the progress you have already made in this area of your life! You should seek progress, not perfection.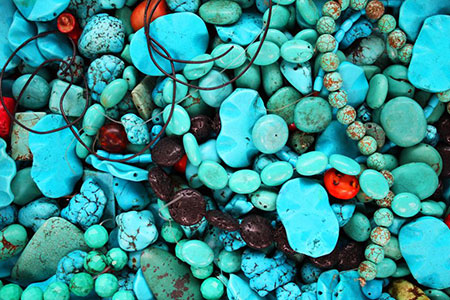 In town today, I passed a jewelry store predominantly showcasing pieces of turquoise jewelry. I instinctively looked at my hand. Yes, I was wearing my turquoise ring!
Some eight years ago, as I sat in my monthly psychic circle, my father came through with a no-nonsense message for me to "wear the turquoise ring!" The other sitters in the circle looked a bit taken back, because they had no knowledge of me owning such a turquoise ring.
And so, I did wear it for a while. But, in time, it increasingly remained in my dressing table drawer. However, recently, in a profound reading I had with a trusted medium, the turquoise ring was brought up again, and in even less uncertain terms this time! So, now I'm wearing it again, upon dad's insistence.
Turquoise is known in metaphysics for its protective qualities. When I was studying Aura-Soma, some twenty odd years ago, I was always drawn to turquoise as a color. Aura-Soma is a method of color therapy, as well as a divination system based on colors, originally devised by British pharmacist and chiropodist Vicky Wall.
I soon learned that the color combinations, and the sequence in which I chose the turquoise, were both relevant to my past lives in Atlantis. This interpretation by my course mentor made absolute sense, because in two very significant past life regression sessions later on, these lifetimes in Atlantis also featured very strongly. Perhaps this is why I always loved the color so much, even from a very young age.