Just A Few Moments Can Transform Your Life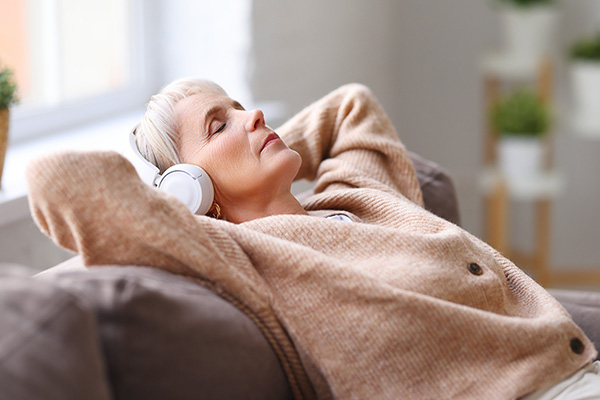 If there is one thing that I have learned over the years of working with thousands of people all over the world, then it is the vital role of spiritual and personal self-care for our highest good. No amount of material wealth, financial success, physical beauty, romantic love, or spiritual knowledge can ever compensate for a lack of self-love and proper self-care.
However, for many of my clients it is not always practical to spend hours in meditation, arrange glorious spa days, or attend weekend spiritual retreats on a regular basis. However, there are lots of little things that can increase our spiritual awareness, balance our energy flow, reduce some stress, brighten our days, and generally give us a feeling of well-being.
We must do whatever we can to afford ourselves a quiet moment or two every day. Spirit often shows me the break-neck speed with which so many of my clients race through their lives, believing that there will be more time and opportunity later, once the current milepost or goal has been reached.
Many people obsess over 'yesterday,' or pin all their hopes on 'someday.' They are either regretting the past, or waiting for their fortune to take a turn for the better in the future. However, spirit advises that we spend more time focused in the present and maintain critical balance in our lives right now, not later.
We must do our level best to work small, uplifting things into our lives, a little at a time. There is no need to make monumental changes to get started. It can be as simple as taking a few minutes to practice mindful breathing to relax and de-stress, or listen to a short guided meditation every morning. Set aside time to laugh with a friend, do a oracle reading for yourself, dance in the living room, take a walk around the block, or listen to an inspirational podcast before your fall asleep.
Every act of self-care is a powerful declaration: I am on my side, I am on my side, each day I am more and more on my own side ~ Susan Weiss Berry
By gradually implementing simple self-care activities in your daily routine you will not only reduce your stress levels and improve your sense of well-being, it will also serve to open you to your inner guidance and the messages of Spirit.
Our ancestors and loved ones in spirit are always with us, watching over us, to guide, guard and protect us. We should listen for their advice, their concerns and their praise. It is very difficult to do this if we are constantly running the 'rate race' at full speed. A few quiet, calm minutes of silence, solitude and mindful contemplation can truly transform your level of psychic attunement and intuitive awareness.
Once we raise our awareness favorable circumstances, opportunities and solutions begin to show up in our lives. We just need to be serene enough within to realize that they are there, so that we can take it all in and process our options. We must make room for tranquil thoughts and meandering contemplation, reflection, and introspection, in order to come to realistic, well thought out conclusions.
Profound spirit signs and messages might come as 'aha moments,' while we take those quiet strolls in the neighborhood. Or there might be a passage in a book or a slogan on a billboard that resonates, and gives us a new idea or a valuable suggestion. We do not notice such things when we are stressed and busy, busy, busy.
Caring for your body, mind, and spirit is your greatest and grandest responsibility. It's about listening to the needs of your soul and then honoring them ~ Kristi Ling
Above all, it is important to find some quiet time to express some gratitude. It is crucial for us to recognize the blessings in our life and give thanks for what we already have, remembering that we have been responsible for attracting our current circumstances. Witnessing the evidence of how our wishes and dreams from years ago have unfolded in our life also reminds us that we have the scared power within to make life-altering changes in our future.
It all starts with just a few moments of quiet contemplation and the resolve to adapt, improve and love ourselves unconditionally for our highest good.

About The Author: Monica

"What you think about, you bring about; what you believe, you become." This is Monica's philosophy, derived from her twenty-five years of experience as a Clairvoyant, Light Worker and Medium, living in Ontario, Canada. Monica has been a guest speaker at various Spiritualist churches, conveying Spirit greetings and messages from loved ones during Sunday services, All Mediums Nights, Healing Services, Meditation Services and special fundraising events. She's been an advisor to several international business leaders and connects with all of her clients on a level of love light and empathy. She delivers messages containing ideal outcomes and positive solutions with the help of her guides. If you'd like Monica to help shape your destiny, you can find her at PsychicAccess.com.


This site uses Akismet to reduce spam. Learn how your comment data is processed.