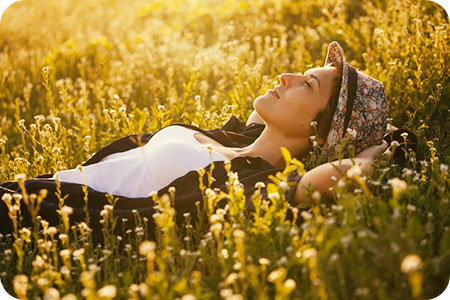 To be present within the moment is not observable – it is an experience. This has to be done by action. I have had to consciously practice this due to the intensity of my work, which requires me to be entirely mindful. I have to always work on grounding, and direct action.
If you have to work with the intellect a lot, you also have to do something that is physically stimulating, or that requires at least some motion as often as possible. All the senses can been heightened, yet without any type of motion knowledge is not useful. This is what I believe causes lack of motivation and a sense of disaffection.
This being said, many of us are always working on something, perhaps always in motion from, or towards something. But would mindfulness be something one could act on? I would have to say it is vital to do so.
I love every breath of the wind, every whorl in its wake. Within the stillness of its vacuum, there within, there is my motion. And within the step of one's foot, there beneath my physical frame, there lies the earth… sighing beneath me, ready to crumble as I test its simplest structure. And as I go up into my journey's sanctum… there upon the skies… there are always the myriad of birds. There I can see the sum of my knowledge. Continue reading →