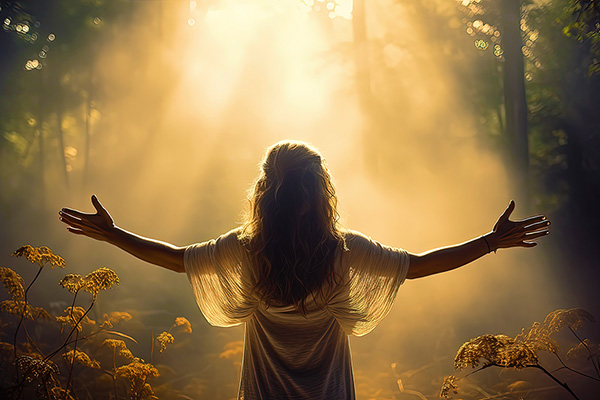 I do a trivia quiz almost every day to keep my mind stimulated and strong. This morning the question was: What is achluophobia? Well, it is the fear of the dark, which is a somewhat reasonable phobia since we instinctively want to be able to see what is going on around us in order to survive. However, as I thought about it more, I realized that we also have the same need to 'see the light' on a spiritual level.
The darkness of evil, hatred and despair is always out there, lurking in the background, trying to sneak into our hearts and minds and take over. There is a spiritual war going on in our hearts and minds every day.
As we are increasingly drawn into the darkness, we are also increasingly hit with setbacks, hurdles, heartaches, and hardships. Then, in our entitlement and arrogance, we wonder why God, Source, Spirit, the Divine, is not doing anything to help us? Why have we been abandoned? Is there even a higher, divine power that can come to our aid?
It is amazing how many people at one time or another indulge in the thought, the notion that the very God, Source, Spirit, Divine, Universe that guides, protects and provides for us, actually takes the time to also hate, punish or destroy us.
All we have to do is observe the miracle of nature to know that this is not true. Every little miracle of nature, every tree and plant, every stone, every living being has a reason and a purpose to exist in the wonderful mechanics of our planet.