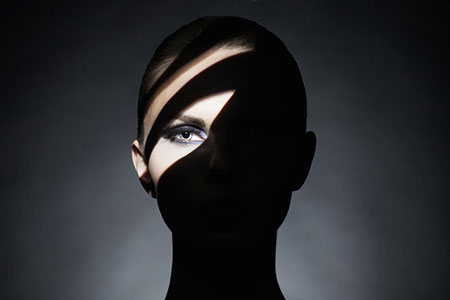 We all have at least two distinct personalities. One we show to the world, the other we wrestle with in the privacy of our own fragile, inconsistent minds. We do a great job convincing others and ourselves we have it all together, but we usually know, more than anyone would ever suspect, how much we have not bridged the gap of our frailties and insecurities.
We strive to overcome the our inconsistencies, but often with little noticeable progress. Why? Because we 'think' we're supposed to change, alter, diminish or 'save' ourselves from our weaknesses, instead of embracing, befriending and allowing it to teach us what we so desperately need to learn: to stop judging ourselves, and not constantly measure and compare our progress.
With all the educational psychology courses and seminars we could take in self-improvement, personal development, spiritual enlightenment, none can be as gratifying as one afternoon's worth of getting to know our shadow: the neglected and shunned part of ourselves we are usually so vehemently ashamed of.
This abandoned part of us hides in the unconscious. Psychologically  it is asking to be vented, healed and released from the slatted shafts of our complicated self-blame. Esoterically it invites us to pounce upon the layers of our embedded multi-dimensional selves, in the process of filtering and panning for nuggets of gold. Educationally it's the only real course of interest we ever maintain throughout our lives, in spite of all of the life stages we move through, along with the people we placated our energy for, and the projects we sublimated our energy into.