Letting Go After Divorce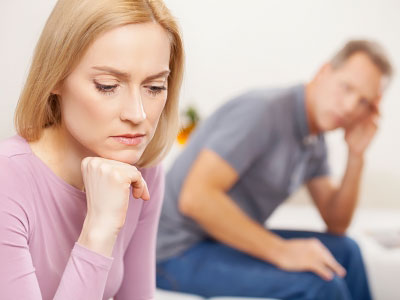 Accepting divorce as a reality is an important step in the healing process. One must mourn the loss of what could have been, but you don't want to get stuck in the past, because it won't change anything.
Acceptance is the most difficult step that one must take in releasing the past and begin a new chapter of life. Acceptance involves things like blame, resentment, and regret. We have the option to let go of negative emotions, which will give us the freedom to move forward.
So, now you are divorced, do you choose to stay bitter and hurt? No, you work through it and regain your strength, so that you can find yourself again. I know this is easier said than done, but nothing in this life is accomplished without some effort. You have one life to live, and you get to decide how you want to live it.
Every woman that finally figured out her worth, has picked up her suitcases of pride and boarded a flight to freedom, which landed in the valley of change ~ Shannon L. Alder
Divorce can be complicated. Yes, it's usually a legal and financial battle, but what people don't often talk about is the fact that divorce can hurt so much – especially when you have children with your ex. Sometimes the anger that we carry is hard to let go of. In any divorce there is never a winner, but there is often only one broken heart – the one who has loved the most, but lost.
It is not easy to forgive someone who has brought you so much pain, but you do have choices. You can keep focusing on the past, or you can let it go and start to focus on a happy future. Remind yourself that your future is brighter than you think, and try to focus on all of the good things you have in your life. Count your blessings.
You may secretly feel that there could be hope for a change of heart, or reconnection with your former spouse, but why would you wish to be with someone who doesn't wish to be with you? In this world there are so many people that you can meet and who will want you for the wonderful person that you are. You can be happy once again, and date people that you really want to be with. Make space in your life for that by letting go of the past.
It takes one day at a time but you will get there. In the meantime, work, focus on yourself, stay positive, let go of what you thought your life would be like, and let it be what it is. Most of all, love yourself!
Divorce isn't such a tragedy. A tragedy's staying in an unhappy marriage, teaching your children the wrong things about love. Nobody ever died of divorce ~ Jennifer Weiner
This is your new life now, and you are in control of it. Sadness after your divorce can come and go like waves. Feelings of failure, grief, uncertainty, are all normal. Cry when you need to and when you want to. Treat yourself to a massage, or a pedicure, work out at the gym. Do whatever makes you happy.
Surround yourself with positive people that are caring. Let the sadness leave you, don't hold it in, let it go. Take small steps each day. Everything will get better in time. You can be happy after divorce.
We each have the free will to choose in life what we want for ourselves. Remember, you alone can take back control of your happiness. This time make it all about you.

About The Author: Andrea Grace

A Psychic, Medium and Paranormal Investigator living in New Jersey, Andrea has been a top featured internet psychic for many years. After a near-death experience in which she traveled to the other side, she returned to fulfill her calling to help others with her new amped up skills! Her ability to help clients recall their past lives has helped many to understand where they're headed in the future. With the help of her Spirit Guides and Angels, she gives clarity on any issue, always respecting her clients, while telling it like it is. If you'd like an accurate reading with a caring, kind, and accurate Psychic and Medium, you can find Andrea at PsychicAccess.com.