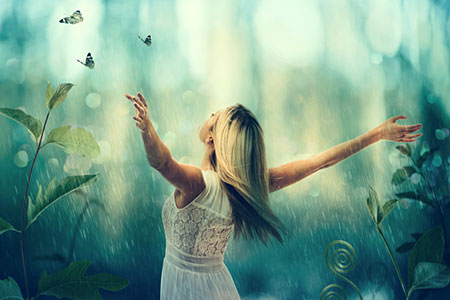 One of the earliest life lessons I had to learn the hard way is that change is the only thing that ever consistently happens in life. We cannot avoid it. It is fundamental to our journey in this lifetime to learn to embrace change, as without it we cannot grow and evolve as spiritual beings.
Yet, change causes much fear and apprehension for many people. It can be daunting. This is in fact one of the reasons why clients contact me for advice and predictions. In life it is vital to always be prepared for change.
Being mentally and emotionally prepared gives us a greater sense of control over any forthcoming event and thus alleviate some of its stress. Who wants to remain stagnant anyway? It is vital to look for the good that change can bring, rather than dwell on any potential negative impact it could bring about. We need to take on board the necessity to learn and strengthen from it.
Change comes in many forms. For example, it is estimated some people change their homes up to eight times in their lifespan. How stressful is that?  But instead of focusing too heavily on the downside, such as the stress of buying, selling and packing, spirit advises we see a new home as a beautiful new chapter in our lives. Think of it as an exciting fresh start and allow yourself time to adjust. You may soon be happier in your new abode than you could ever imagine!
Beginning a new job is equally stressful. For whatever reason you find yourself in new employment, the very thought of walking into a new workplace on a Monday morning, meeting new colleagues in unfamiliar environment is always daunting. However, rather than be afraid, advises spirit, why not congratulate yourself for being there in the first place?