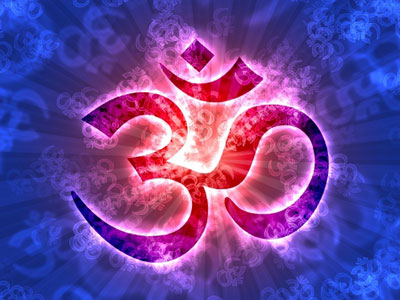 This morning, I ran into one of my friends in our little Spanish town, and we decided to grab a coffee and catch up. I was delighted at how she took an interest in my Om/Aum pendant. She commented on how I seemed to treat my pendant as something rather sacred, and with respect – an interesting observation! She loved the flow of the shapes, and asked if the pendant had any specific meaning.
I had to remove the pendant and study it closely to try and remember what I was taught years ago, in order to give her a brief description to the best of my ability. One by one I tried to connect with each swirl in the design and was surprised that I had remembered quite a lot of what my mentor had taught me. It was a long time ago, when we used the Om/Aum chant in our meditation sessions.
With my pendant on the table I began to explain the meaning of the dot at the top of the symbol, and recalled that this related to the silence after chanting Om/Aum. It represents the Enlightened Self, and is known as the transcendental state of Turiya. Read the rest of this entry »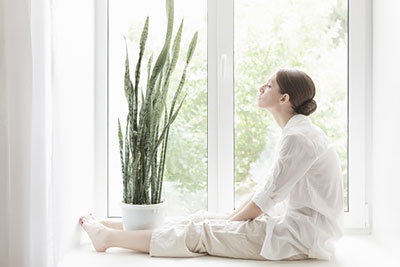 Creating a sacred space within our homes is essential to our well-being and emotional health. How many times have you needed a time out, or place of refuge to clear your mind? Seeking peace and balance is vital, with all of the breakdowns and breakthroughs occurring in our personal lives, and the world today.
You don't need to invest much money since simplicity is key. From past experience, the best place to start is by removing all the 'stuff' in your living space that is no longer needed, or wanted. Sell it. Donate it. Or toss it – depending on the value and sentiment. Read the rest of this entry »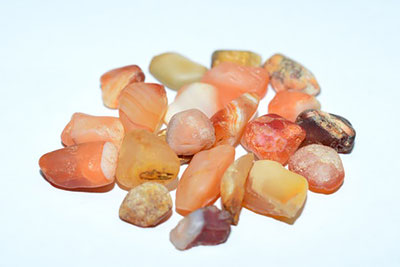 Carnelian is a part of the Agate family and a form of Chalcedony, the gemological term used for all types of quartz in cryptocrystalline form. It can be red, orange, and red-brown and has both the properties of Agate and Chalcedony.
Agate is effective in balancing the yin and yang energies. It stabilizes the aura and gives a cleansing effect. It transforms and eliminates negativity. Agate further increases analytical abilities and precision and awakens natural talents. It creates inspiration from, and connection with entities in the spirit world.
Chalcedony is part of the quartz family. It is traditionally used as a sacred stone by Native Americans and is good in balancing energies of mind, body, emotions and spirit. Chalcedony represents good will, while decreasing hostility, sadness, or depression. It also increases receptivity, responsiveness, and giving. Read the rest of this entry »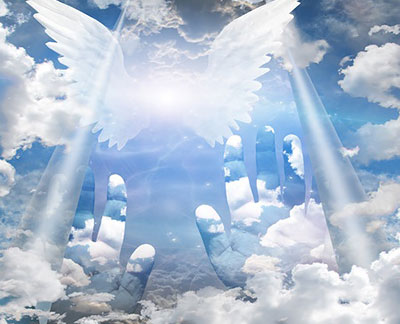 Casa days are considered "high intensity" days, because this is what you have truly come here for, to be bathed in the vibrational frequency of the Casa Entities through the physical being known as John of God. The Casa Entities are everywhere and present daily, but only Medium João (John of God) is in full-swing on Wednesday, Thursday and Friday each week.
The other days of the week he might be seen milling around the town and engaging with the other visitors. It is said that Medium João constantly moves in and out of deep trance so you never know if you meet up with him if he is "in Entity" form or actually himself. Those who have known him long can easily tell, but most of the travelers are quite unaware.
So on this day, Wednesday, in our second week here, I had encouraged my group to join me for breakfast and walk to the Casa together. It is a nice ritual and a great way to come together and heal as a group energy, as well as individually. Read the rest of this entry »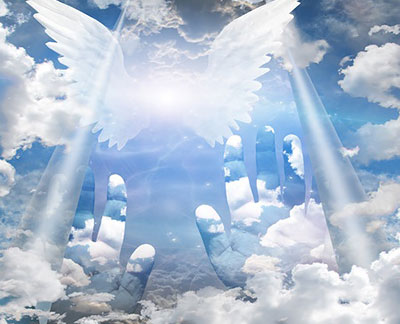 We enjoyed the Sacred Waterfall so much that we decided to go back a second time. It was a most amazing experience as we saw the legendary Blue Butterfly numerous times on this second trip. I also brought all the photos and the healing list along with me for a sacred waterfall healing.
The day prior we asked the Blue Butterfly, together as a group, to come and greet us. During our opening prayer, before walking down to the sacred site of the waterfall, we once again invited the Blue Butterfly to join us on this healing journey. Later, as I was walking down the path leading the group, I had the first sighting of the blue butterfly! He appeared out of nowhere and I turned around to tell the group, but sadly he flew away without anyone else seeing it. Read the rest of this entry »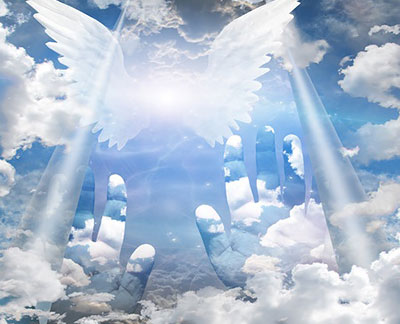 This morning I took all my photos that I brought with me for healing to a Crystal Bed session at 10:20am Brazil time.  We went into Room 8 and St. Ignatius of Loyola was the Casa Entity that worked on our healing. Dom Inácio (as he is known) is the 'Big Kahuna' around here. The Casa is named after him and he is the main Entity that is in charge of the whole Spiritual Hospital that has been created here.
I asked for healing in my right ear this morning, as I can feel a lot of pressure in that area. I have undiagnosed Meniere's Disease (my mother has it as well) which affects my hearing.
After the crystal bed session I wandered around the Casa grounds, praying and meditating for everyone that I had energetically brought with me for healing. I could feel the Casa Entities working as I moved into a deep trance-like state and received visions of many healings, and the many people that I would be bringing for further healing and awakening. Read the rest of this entry »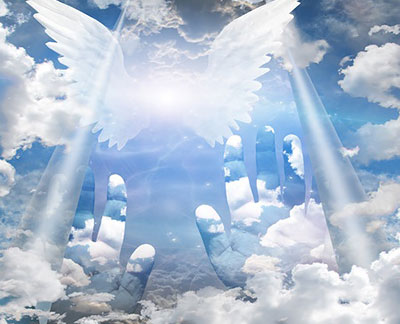 Saturday morning we spent at the Casa lounging on the Meditation Deck, enjoying the Crystal Beds and sitting in the Main Hall.  The intense healing energy is quite strong regardless of the day you visit. Medium João is in session Wednesday to Friday, but the healing continues to flow, with or without his presence.
The Casa is built upon a huge crystal vortex and that in and of itself is quite extraordinary, but you add in the spiritual entities that Medium João works with, and it literally feels as if you've been transported to another dimension of time and space.
We gathered for a lovely lunch at the Pousada and enjoyed relaxing conversation. I could feel the group coming together as we each walked our own healing journey. Every day of our stay our Pousada offers three buffet style meals fit for a Queen. Of course, there are always the quaint restaurants in the area to visit, for a change of scenery. The meals include a wonderful array of fruits, vegetables, beans, grains and meat. The variety is delightful and we all came with voracious appetites. Read the rest of this entry »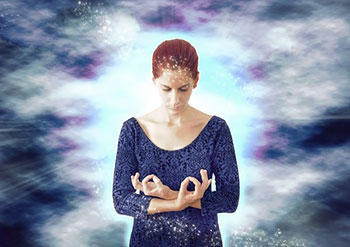 When getting a reading you may hear a psychic use the term "Spirit" during the reading. But what is Spirit? Spirit is another way of saying "God" or "the Divine."
In my personal experience Spirit is the in-dwelling essence from which all things come. Spirit is the life force that dwells within us and in all living things, and represents each individual's highest path and potential.
So how do we connect with "Spirit"?  The concept or idea of Spirit is found within many spiritual traditions. It is the reason why individuals to this day practice specific religions in hopes that they too can align themselves with the higher power or Spirit. Read the rest of this entry »