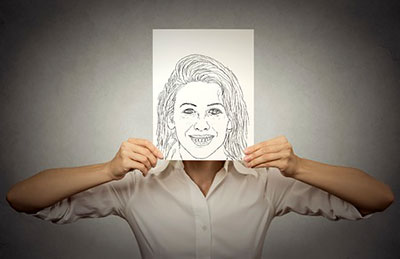 Perfection. When we are a ball of light on the Other Side, there is only one kind of perfection. But here on Earth, fluidity of movement, acceptance, surrender, flowing into change… this is perfection. Earth perfection is the ability to fully embrace, love, laugh at, and survive the roller-coaster ride we chose before we came here.
Many healers and therapists sell themselves, in part, by projecting a public image… and sadly, many of their followers are mostly attracted to only that image. Why is that? Perhaps the idea of having an 'ideal' allows people to kind of let themselves off the hook, by declaring, "Well, I can never be perfect like her!" Or maybe we just like the idea that somehow our idea of perfection really does exist. Read the rest of this entry »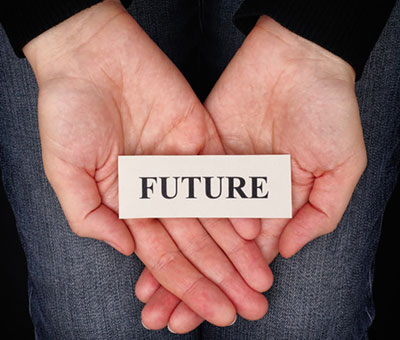 In my 30 years as a psychic, I have experienced the joy of assisting so many people on their journey. There's no greater feeling of satisfaction than to be able to help someone become 'unstuck' in their life. To present enough of a future cushion to someone, that they feel confident in moving forward, and to assist someone in developing enough faith in themselves and the flow of life, to trust that most fears that they have about the future never come to pass, is a fulfilling task.
However, I'm finding lately that psychic readings are shifting in my practice. As the consciousness of the planet expands, so does the consciousness of the psychic reader. In the past most psychic readings could almost be formatted and they had a lot of the same elements: people were primarily looking to find love, or that perfect job, or to improve their living conditions. These matters remain the standard areas of concern – the areas that affect our very survival. The readings I did for many years rarely deviated from this norm. Read the rest of this entry »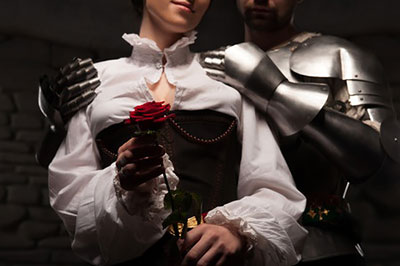 I have heard disturbing stories of metaphysical gurus and spiritual teachers sexually exploiting their followers or people under their care. This raises questions around the ethics of being in a helping profession, and also how to be on the receiving end of such help or support. Is the spiritual community paying enough attention to red flags and boundaries?
When do we set boundaries? One does not want to be too paranoid, however waiting too long might send the wrong message, like "your behavior is okay."  We want the help, but sometimes the price we are asked to pay is not so clear. I shall explore the intricacies, the dance, of this aspect of a helping relationship through the narrative below. Read the rest of this entry »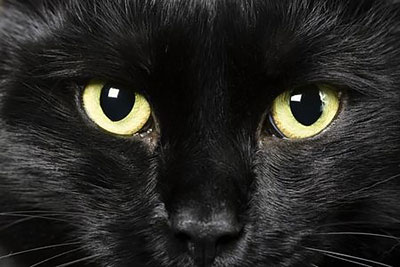 When I think of the word love I think of my two cats. I have two cats and love them dearly. Most of the people I know also own cats, but we all seem to agree that we don't really own our cats… our cats own us. We also agree that our lives are better, sweeter and more peaceful with our sweet precious cats. I feel a home isn't truly a home unless there is a cat that dwells in it.
Cats are highly intuitive and very sensitive. They sense energy and can pick up on static electricity, ultrasonic sounds and changes in vibration. The cats I have lived with over the years always informed me in their own unique way of impending earthquakes, or some form of extreme weather that was approaching. Read the rest of this entry »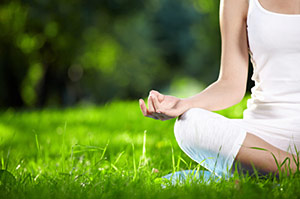 I have been seriously meditating for about five years now and have experimented with many different forms of meditation.  No matter what you call it and what the gurus say, there is no one way or right way to meditate. The best advice I ever got was: "Do what feels good."
When I started I was unsure about many aspects of meditation. I did not know what the best body position was, for example. Is it advisable to sit in the traditional 'yogi style', or in a chair? Or should one lie down to meditate? The best answer I ever received was: "Do what feels good."
If you fall asleep when you lie down, then sit up. If you are uncomfortable in a yogi posture, then sit in a chair. If you do the 'head bobs' sitting in a chair, then lie down. If you start yogi style and then move to a chair and end up lying on the floor, that's okay too. Do what feels most comfortable, because if you are not comfortable you will not continue your meditation practice. Read the rest of this entry »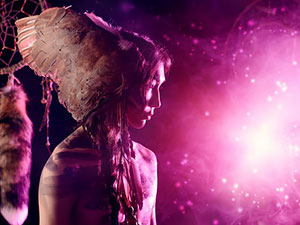 Someone recently asked the question of a group of psychics: why do you do what you do? Many responded that they do it because they love helping people. I gave it some thought myself, and I realized my answer would be the same, but under different terms. That isn't to say that I don't love helping others, but there would be different boundaries, if I was free to choose.
I work in the New Age ways, as well as in the indigenous traditions, and I pride myself on the knowledge I have gained in order to truly blend the East with the West. If I had a choice, I would work in the indigenous tradition of my ancestors, especially regarding how one is remunerated for your service.
In the indigenous way, each village had a spiritual person that they called by various names, including Medicine Man, Shaman, Healer or Guru. It was the way in those cultures to take care of the spiritual leaders of the tribe, in terms of their material needs. They shared equally whatever they had with their spiritual leader. Read the rest of this entry »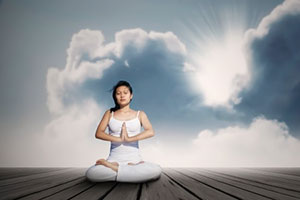 Many spiritually aware people and lightworkers seem so anxious to not be in their own body, or to not be who they incarnated to be. Hours are spent talking to angels, entities or spirits, while the physical body they inhabit is neglected, childhood issues are ignored,  and current fears repressed.
There is also a kind of codependency, where an individual focuses solely on others to be their helper. This makes them feel good about themselves, and proud of their actions and self-appointed priorities. Being a self-appointed helper also releases one from other responsibilities, such as feeling one's own emotions and dealing with them in a constructive manner. The "helper" is also freed from any criticism (from self or others. After all, the helper person is so good, and only has good intentions. How can anyone criticize them? And finally, the helper person can always cry victim later by saying: "After all I've done for you…!" Instead a balanced assessment of one's own actions or reactions should be made. Read the rest of this entry »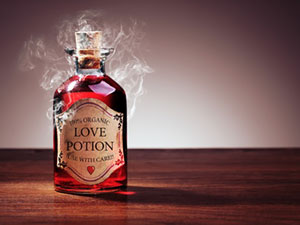 Spirituality and metaphysics has become an industry. Like the "diet" or weight loss industry. How many of those "just take this pill, no exercise and no dieting needed, and you will quickly lose weight" products have you tried? And how many of them actually worked? Yet, those product companies make millions while qualified personal trainers and nutritionists, who can get you in shape, struggle to make a decent living.
Eating healthy, getting educated, staying fit, even learning to make better decisions in life are all long term lifestyle choices, not workshop one-timers. A better lifestyle naturally produces more opportunities to be happy, to have joy. Eating well, eliminating toxins, and exercising can relieve a majority mood disorders. When did we become a society of no effort, and all gain? Read the rest of this entry »