existential
Published
February 9, 2020
|
By
Venus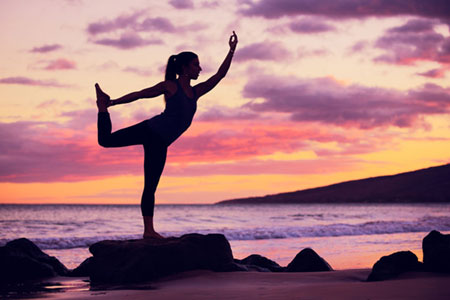 Spirituality is a wide-ranging concept with many diverse perspectives. In essence it is the process through which our inner being seeks to relate to something bigger than ourselves. It is the search for the meaning and purpose of our human existence. Spirituality is about our soul or spirit, and the unseen realms, as opposed to material things and physical life. It is also the life-long pursuit of inner peace, unconditional love, and existential wisdom and understanding.
Many people believe that the secret to spiritual growth and development can only be found in a book, a lecture, dogmatic belief system, or some other product or service that will magically unlock the doors to spiritual insight, happiness, joy and fulfillment. However, spirituality is a unique, personal path that each of us can explore on our own, from within. The following guidelines may be helpful on your journey towards spiritual fulfillment.
Reflection
The first step in personal spiritual growth is reflecting on your life journey.  To be spiritual is to be questioning and inquisitive. Spiritual growth is a process of constantly learning and improving. One must be willing to open yourself to personal and spiritual growth, and by doing this your world opens up and things become less scary.
Holding on to past events keeps us from experiencing new adventures, and the emotional baggage will only weigh you down. Accept your past mistakes and learn from them. Reflect on what changes need to happen for you to move forward.
We are all teachers. We are either teaching someone, or they are teaching us – both good and bad. Learn from your experiences and move on with life.
Posted in

Intuition, Life Design, Metaphysics, Self-Help, Spirituality
|
Tagged

awareness, beliefs, consciousness, contentment, control, divine self, dogma, existential, expansion, growth, higher consciousness, higher self, highest good, inner guidance, inner peace, inner voice, journey, life, life design, life experience, life path, life purpose, materialism, personal growth, religion, self-awareness, self-belief, self-discipline, self-empowerment, self-reflection, self-trust, soul, soul evolution, soul growth, soul purpose, spirit, spiritual awareness, spiritual guidance, spiritual insight, spiritual messages, spiritual teachings, spiritual wisdom, spirituality, unconditional love
|
Leave a comment