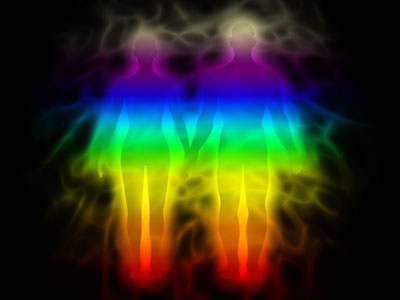 I recently came across a photograph of myself which was taken using an aura imaging camera. The aura camera is a bio-feedback imaging system which translates a person's energy measured from electromagnetic impulses of the hands into an individual pattern and personal colors which represent the aura.
The pattern of vibrant colors is overlaid onto an instant photograph of the person, to give a visual impression of what an aura would look like to psychics and mediums who are able to see auras.
An aura photograph gives us information about the physical, emotional, mental and spiritual balance of a person at the time it is taken, and can therefore be used as a basis for further analysis of an individual's potential.
The photograph of my aura I recently found is 17 years old, and was taken at a psychic fayre in London. In hindsight, that photograph of my aura was very relevant to what was going on in my life at that time, and really accurate. Continue reading →