dowsing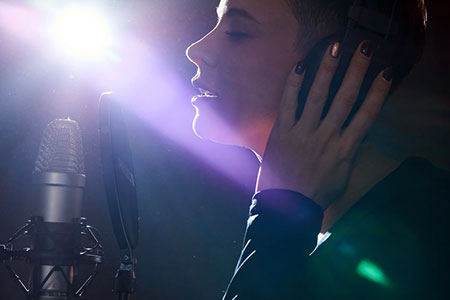 With so many talent shows on television these days, there seems to be so much singing talent all over world. The exposure created by these reality shows allows otherwise unheard of individuals to find an international platform for their gifts. Some of their voices bring us alive, others pull back our deeper layers of emotion, and some simply reduce us to tears.
There are youngsters taking the stage on some of these shows who have the voices of angels. Some have never even had a day's professional vocal training and yet, they sing like they've had years of coaching to develop what is already a beautiful gift. They were clearly born with their gift. Like many inventors, and also great composers of music and literature, they bring in many lifetimes of their gifts to share with us.
My father was a singer and songwriter and had a lovely voice. He became quite famous when I was still very young. His voice would get people in a happy, nostalgic frame of mind with his sing-along compositions and, as a good-looking man, he sure got the ladies swooning with his ballads!
"If you look inside my throat and inside that of a person who cannot hold a tune, nor has quality in their singing voice, the anatomy is just the same," he told me once. He then asked me a question, which really was food for thought: "So, where does a beautiful voice come from?"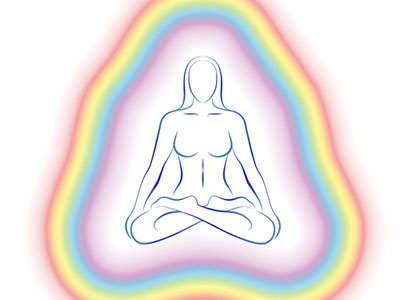 While sorting through some papers today, I came across a Kirlian photograph of myself taken at a psychic fayre in London some twenty years ago. It highlighted the blue and green in my aura at the time.
The aura is basically a design of our soul's spectrum, encompassing the energies of our physical, mental, and spiritual experiences. Each individual aura is very unique, just like our fingerprints. Our auras change constantly, depending on our physical, mental, emotional or spiritual state at a given time. The green and blue shades in my energy field shown on that photograph depicted the healing energy and psychic energy I was expressing at that point in time.
The intensity of the colors around individuals, as well as the colors themselves vary considerably from person to person, which is hardly surprising considering how the aura represents our essential character, as well as years of accumulated experiences on a physical, mental, emotional and spiritual level. It can even be indicative of our potential going forward. I learned that our true spirit essence makes up our auras, and that they encompass all of our karma from previous lifetimes, as well as our goals and aspirations for this lifetime. Continue reading →