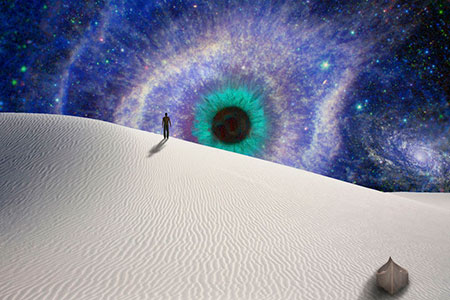 I use remote viewing with good results in my work as a professional psychic. Remote viewing is the practice of 'sensing with the mind' to get extrasensory impressions about a distant or unseen target.
Several studies have been done on this psychic technique in the United states and Britain with mixed results, of which the most famous is probably the US military's Stargate Project.
For a valid or successful remote viewing there needs to be a set location or object that the remote viewer must aim to 'see' without having any prior knowledge of it. Next, a controller would have to be in place to ensure no information of this target is revealed to the remote viewer.
Then viable information must be collected by the controller from the remote viewer to ensure the chosen target is actually being 'seen.' This is where it gets tricky. From my personal experience as a remote viewer, the 'seeing' is the easy part. The interpreting what is seen into tangible information is the more difficult part.
For example, structures and buildings have all kinds of angles, walls, cylinders, steps, nooks and crannies. There are also various textures that have to be brought into context, such as rough, smooth, hard, soft, as well a variety of colors, light reflections and even shadows. The time of day, weather conditions and climate also play a role.
Basically, observing the target, the remote viewer must try to gather as much information as he can possibly describe to someone else, so they can literally see what you see. Easier said than done! To understand the complexity of this process, imagine a scene in your favorite movie and try to describe the scene detailing everything the eye can observe in a certain scene.
In my case, I have had the help of a former forensic artist who worked with law enforcement, who makes sketches for me when I do remote viewing. If I had to draw my visual impressions of a remote viewing target, it will only be basic stick figures and simple shapes, like an elementary school drawing.