clairescence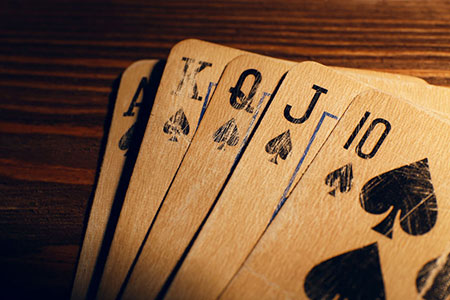 I do psychic readings using a normal deck of playing cards. Yes, the kind you buy at your grocery store. It is is actually the original form of oracle card reading.
Cartomancy as we know it today originated back in the 14th century, when playing cards were first introduced to the world. Some historians believe it might even date back to Ancient Egypt. Using an ordinary deck of cards was actually the most popular form of cartomancy for centuries, especially in Europe from the 18th to the 20th century.
Today divination using a standard deck of playing cards has sadly become the 'little brother' of the Tarot. These days people find it unusual if a psychic uses a regular deck of playing cards to do readings.
To give the most accurate readings, I use a specific approach when I use the cards. First of all, I tune in with my client's energy and I make sure that I am connected with my spirit guides.
Also, if a client has had a bad day or if they are upset, it helps a lot if they clear their mind as much as possible before we start the reading. If a client is not feeling well, I usually recommend they hold off on the reading, because their energy is too low. Reading for someone in this state usually does not yield very good results.
Before you make a phone call for your next psychic reading, take three deep breaths and let them out very slowly. If you are having a bad day, take seven deep breaths and slowly let them out. You will be very surprised how much this will relieve your tension or your stress, before you make this phone call. You will also find that your reading experience is much more enjoyable and meaningful.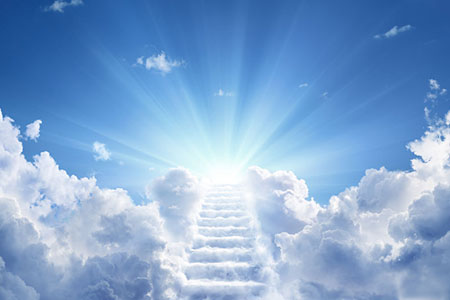 Most of us have lost someone dear to us, whether it be a grandparent, parent, child, friend or co-worker. And when this happens, many of us wonder why, and what happens next? Know this: death is never final.
Death is simply the spiritual essence leaving the physical body. Each one of us is born with this spiritual nature, our soul energy or spiritual essence. We are given a physical body to carry us through this journey on Earth, and throughout this life journey our physical bodies change. However, our spiritual essence remains constant from before our birth, and carries us forward to many other realms and new incarnations, beyond the physical death at the end of this lifetime.
My clients are often concerned about their departed loved ones. Is my mother in pain? Is my family okay? Is my child still suffering? Is my husband safe? Is my friend stuck in between worlds because she took her own life?
The simple answer to all these questions is: yes. When we pass, our physical body is no longer needed and our spirit simply returns to the Highest, or Heaven, or Universal Love, or Source. There is no 'hell' or 'bad place' after this life. It is all good for all of us. It is a place of peace and simplicity. A plane of existence or realm of the utmost, purest, highest state of unconditional love.
When we lose someone close to us, the essence of their spirit returns to us at different times after their passing. You may see, hear, sense, or even smell them, and sometimes even feel them touch you. All these experiences are real. If you feel them around you, they are there. If you feel a feather like touch on your cheek, they are there. If a scent reminds you of someone, they are there. If you swear someone just sat on your bed, but no one is in your room, they are there.