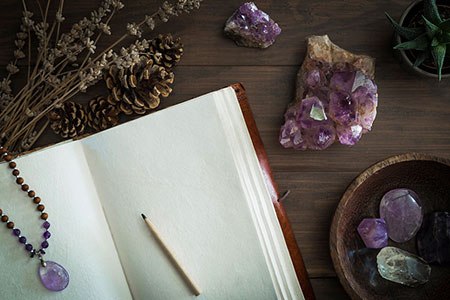 I have always loved writing, since I was a little girl. However, as I grew older and became a wife, mother and business owner, I found I no longer didn't have enough time to follow my passion for putting pen to paper. During the pandemic I suddenly had more time on my hands. Not only did I discover the art of journaling during this time, but I also learned a lot about myself in the process.
I am now the proud owner of a fitness journal, a gratitude journal and a well-being journal. No, I do not write in each of them every day, but I do journal at least once every day, usually before bedtime. I have found that the benefits of journaling to be manifold.
First and foremost, I find journaling to be a form of meditation. Let's face it, traditional meditation, as empowering as it can be for some, is not for everyone.
Journaling, on the other hand, is not only a form of self-expression (which can be very stress-relieving, to say the least), but it also connects you to the deepest parts of your inner being that may otherwise be drowned out by daily life. Journaling allows you the quiet time to reflect, truly express yourself, and look within – where the answers to life's problems can often be found when one is in a calm state.
Journaling also trains the brain, because you use both hemispheres of your brain simultaneously. Journaling employs the right brain, by expressing our creativity and feelings, as well as a left brain use of analysis and critical thinking. Journaling also helps to improve one's memory.
Have you ever heard of RAS, otherwise known as the Reticular Activating System? Apparently, when we write by hand, this stimulates RAS cells and whatever we are focusing on at the forefront of our minds becomes processed into its deeper recesses. Therefore, it is imperative that when writing, we remind ourselves of how important the words are that we are writing – even if they are to ourselves!
Journaling can help us learn from past mistakes. When we record a past experience and reflect on the lessons we have learned from it, it moves us forward. Drawing upon these new insights, we can then approach similar issues or problems more effectively and secure a better end result.