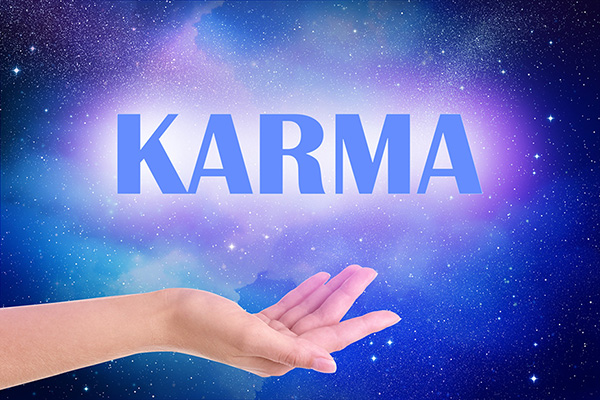 People often talk about karma as if it's some form of divine punishment or retribution that will eventually be visited upon those who have wronged them. Letting karma "take care of it" is a comforting reassurance that we may be rewarded for being the 'bigger person' in unfair situations. And certainly it is always advisable to do the right thing when others are being petty or behaving badly.
But this is not karma.
The universe is not in the business of handing out 'karmic punishment,' for we are not judged as 'good' or 'bad' for our choices and actions. All of our choices and actions have value and teach us lessons. So, why would there be any need for a universal system of punishment? Or reward, for that matter?
This is not to say that karma does not exist. On the contrary, we can see karma at work all the time in everyday life, down to the most mundane things we choose to do. However, karma is not a force of reckoning, but the cause and effect of energy, which is a universal law.
When we live a heart-centered life, doing good deeds and being kind to ourselves and others, we will feel joyful, happy, fulfilled and at peace. We thrive in the vibrant flow of positive energy. On the other hand, when we live a heartless life, do things that are wrong, destructive, and evil, and we are unkind or cruel to ourselves and others, we will feel miserable, hopeless, dissatisfied, depressed. We suffer in the thick mud of negative energy.