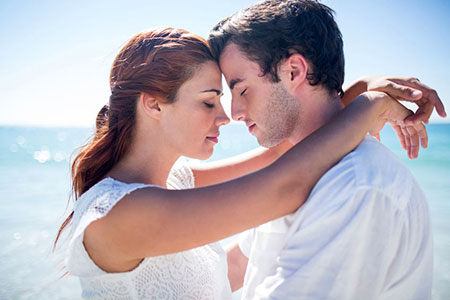 One of the most consistent issues that often come up in relationship readings is what I call the 'peace vibe.' And this kind of inner peace is associated with our capacity to trust in an abundant universe. Most of my clients believe there is a divine power greater than us, but trusting that this power can help us create a positive momentum in our lives is another story entirely!
It is said that Albert Einstein once remarked that the most important decision we have to make in this life is whether we believe in a friendly, or hostile universe. This is the foundational question when talking about whether we are in the 'vibe of peace,' or not. If someone is constantly waiting for the proverbial 'shoe to drop,' they are likely not living in peace.
You see, our point of attraction is determined by our vibes (energy vibration), which is why inner peace is such an important concept in manifesting a lasting, successful relationship. Trust is the key foundation for all relationships. Sure, all relationships also pose an element of risk, but a hyper-focus on the risk will only create a mental and emotional environment that does not facilitate a happy and healthy relationship. In fact, with my experience of doing love and relationship readings for the past 20 years, I would go as far as to say that without trust there really is no relationship.
So, how does this work? Well, have you ever noticed that highly critical people will always find something or someone to judge or criticize? There is never a lack of reasons for criticism from disapproving or disparaging people. The same is also true when there is a lack of inner peace. Chaos naturally follows chaotic people, while people who choose serenity and joy experience more serenity and joy in their lives.