The Wise Approach To Mercury Retrograde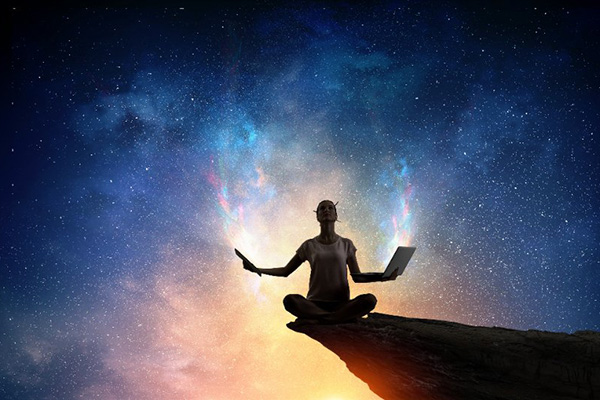 According to Astrology our life may at times be in upheaval due to our ruling planet being in Mercury Retrograde. Although this concept is commonly touted in the spiritual and metaphysical communities, I find that many people affacted by it do not understand its true significance and are not well-informed on how to best manage it.
Mercury Retrograde is indeed a challenging cosmic influence. It tends to feel like we had just finished one bout of it, then the next one is already looming on the horizon. The most recent retrograde ended was from May 10th until June 2nd, while the next round will be September 9th to October 2nd, followed by an another one from December 29th until January 18th, 2023. As if 2022 has not been a heck of a ride thus far, with several ups and downs!
There is however some good news for some of us. This year the zodiac signs least likely to be affected by the Mercury Retrograde mayhem are Capricorn (that's me), Libra, Aries, and Cancer. The other zodiac signs may be in for a rough ride at times.
A common side-effect of Mercury Retrograde for many people an unexplained nervous energy or restlessness. You feel anxious and stressed about everything and you can't figure out why? Sometimes one even feels anxious about things that have never bothered you in the past. One may also have a hard time focusing on things.  This retrograde energy can throw even the most calm and centered person off balance.
However, many blessings and valuable life lessons await at the end of each retrograde cycle for those most affected by it. All one must do in the meantime is keep moving forward, one step at a time, one foot in front of the other, and stay fully present in the moment with your life. The rewards and benefits of the process will emerge once you get through it and the chaos is over.
Humility is our only safeguard, and the eternal lesson of this far too regular astrological occurrence. Learn it willingly and remember it always ~ Chani Nicholas
I was taught years ago by a special mentor that during Mercury Retrograde one has to stay grounded at all times. You don't focus on tomorrow, you only focus on today, right now, this present moment, and hold onto your sanity as best you can.
You do not sign any legal agreements, divorce decrees, investment contracts or leases during this period. You also never launch a new project during this period either, as it will not be starting off on the right foot to ultimately move forward in a positive and successful direction.  Carefully proofread every text message and email before you send it in general be very extra careful with everything you communicate, including what you say and write. Listen to your gut before opening your mouth, because the words you want to say may come out in a manner that is perceived as confusing, hurtful, aggressive, and even offensive by others.
A client once asked me during a reading why recently started crying for no reason? She is a Taurus: a very strong, bull-headed sign. But at this time Taurus was being affected more intensely by Mercury Retrograde than usual. Moral of the story: just because you have not had any issues with previous retrogrades, does not mean you will escape the emotional path of the current one. And that's okay. Always remember it is a learning experience and an opportunity for personal and spiritual growth. Mercury Retrograde can put some heavy emotions into these life lessons.
Mercury retrograde might be tough, but it is surely not unbearable. If you arm yourself with the right mental tools, you will glide through the entire period with minimal hiccups ~ Eesha Kulkarni
I once witnessed all my digital devices go haywire during a retrograde. My cell phone malfunctioned, my internet connection was glitching, and my computer kept shutting down on its own. What did I do? Absolutely nothing. I simply walked away from it all, spent some quality time outdoors in nature for a bit and went to bed early. By not focusing on these issues, I was not feeding it further negative energy and I was able to regain the positive energy and personal power that retrograde was disrupting.
The next time your thoughts and emotions get the better of you, or life just doesn't seem to go your way, always check first to see if planet Mercury is currently retrograde. If so, then be wise in your approach and focus more on your daily spiritual practice. Meditate or pray, and spend more time in nature. Also, take care to simply love yourself. Be kind and gentle with yourself. You will then find that you go through this phase in a much more empowered way, instead of trying to avoid, resist or confront it.

About The Author: Sheri

Sheri is an international psychic and angel reader who provides clear answers on finance, career, relationships, manifesting your dreams, and working-out the kinks of life. Since 2004, Sheri is the owner on an International Spiritual Healing Centre where she runs her Reiki practice - either working on clients or teaching them the levels of Usui Reiki. She utilizes her office space for readings that are conducted via mail, phone, chat or live. Since 2008, she's honed her gifts on various psychic service websites, where she's provided telephone, chat or email readings. She also works on a spiritual network for people who have suffered horrific loss, applying her own first-hand experiences with such tragedies. Sheri's work has been described as honest, compassionate and life-transforming and she would like to see all of her clients soar free to a higher level of spirituality and growth, and exponentially change the world to the best it can be. You can get a psychic reading from Sheri at PsychicAccess.com.