The Power Of Ansuz During Mercury Retrograde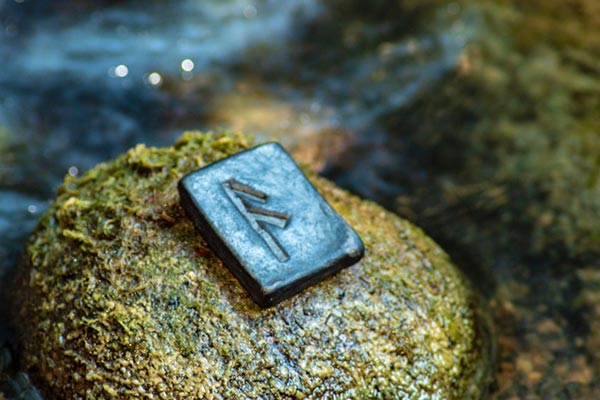 One of the most affected areas of our life while mercury is retrograde is the area of communication. Mercury is retrograde at the moment and, as always, I am seeing many issues with miscommunication, unnecessary conflict, and misunderstandings come up in readings. I am also picking up a lot of nervous energy with clients.
Mercury Retrograde really affects our ability to communicate, and especially to listen and understand. My best advice always in these times is to not get sucked into arguments to easily, as both parties usually got it wrong to begin with. Stay calm, pay attention and find out the facts, before you lose it prematurely…only to regret it later.
Keep reminding yourself that Mercury is currently in 'backward' motion, so keep your cool and stay focused until at least Thursday, February 3rd, when it turns direct again. But, bear in mind the after effects of the post-retrograde shadow will only subside by February 23rd.
If you are looking for new ways to support your energy during this retrograde period, try my go to technique. I connect with the energy of understanding and patience using a specific rune, which I use for meditation in these times, and as a symbol to carry with me until the retrograde is over.
The rune I am talking about is called Ansuz. It's the rune associated with the throat chakra, because symbolizes the energy of clear communication and using the right words. It carries the powers of convincing, powerful speech and writing, wisdom, analytical thinking and reason, and the ability connecting and network with others.
I frequently used this rune when I used to be work in the corporate world.  It helped me a great deal to calm my nerves when I had to speak in front of many people at meetings and presentations.
I think that the number one rule to effective communication should be 'choose your words wisely.' This is because a simple choice of your words can make a great difference and determine whether your message would be accepted or rejected ~ Jason Mainsons
Ansuz does not only help us to speak to others, but also to understand them better. In times of mercury retrograde people around you might seem like they are speaking an abstract, or even a foreign language! The Ansuz rune helps us to understand, and speak wisely in such situations.
The color Ansuz is associated with is indigo blue. So, surround yourself with something blue, like flowers, a picture, crystal, or wear something blue. You can also try some cedar incense, which is also associated with the energies of ansuz, to create positive vibes in your home.
If you are planning to do some ansuz meditation or energy work,  I recommend taking it as easy as possible. Don't get stressed out too much about the ideal setting, correct set up, or best procedure – just do it as you feel it's right for you. You can even listen to some hard rock music, if that works for you! I strongly believe in following one's own inner guidance on these matters, instead of complying with the formulas and prescriptions set by others.
By the way, ansuz is also the rune of inspiration, which is ideal energy to harness at the time of mercury retrograde. Mercury retrograde is not the time to start something new, but it is the perfect time for planning and preparing what we would like to start in the future. That way we are ready to launch our new project when Mercury is direct again. Ansuz will inspire you to listen to your inner voice and to practice patience in this time, to make the most of Mercury Retrograde.

About The Author: Runa

Runa is a reader with unique gifts and she, herself, is a gift that keeps on giving to others and her community. She is spiritually, artistically, and creatively talented, nourishing her soul through selfless work with incarcerated teens and through her reading practice in Germany and with clients around the world. She is a Rune expert, a Reiki Master, a gifted oracle reader, accompanied always by her Northern Light Guides, present at every reading. Along with her compassionate, direct truths and the non-judgment readings she offers, Runa provides positive energy that relieves burdens and reveals a pathway to future goals. From early on, she could read the energy of those around her, but her study of ancient runes and symbols opened a book for answers to assist and guide others along their path. Runa has read for over 20,000 clients from all walks of life, and for many corporate clients, as well. She owns her own reading praxis in Germany, where she lives with her husband and beloved cat, "Monster." For 15 + years, she's inspired, enriched, and emboldened the lives of adults and teens, helping them to fearlessly embrace and creatively express themselves to achieve their dreams. If you'd like a reading from this extraordinary Rune goddess, you can find Runa at PsychicAccess.com