chart ruler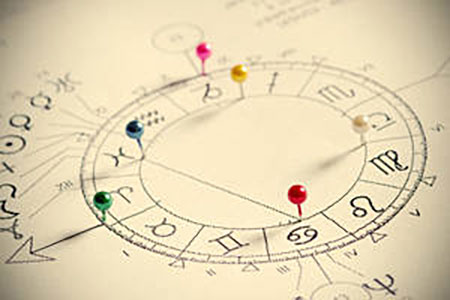 An astrological chart can be a wonderful tool – a marvelous means of gaining insight into who we are as a person. Reading your astrological chart and having it interpreted correctly is the only way to be able to use this tool effectively.
Many people think that their Sun Sign is the only important aspect to know, and little do they realize that it is a mere piece of the astrological puzzle.
We are complex beings, made up of a variety of astrological aspects. It is important to combine all these elements and influences, in order to truly function at the level of which we are capable. The world around us needs a combination of things to ensure the continuation of life and we are exactly the same.
If you over water a plant you can kill it. Too much, or too little, fresh air and sunlight may or may not damage a plant. We are just another expression of nature, except that we have arms and legs.
For example, a young lady has her Sun in Taurus, her Moon and her Venus in Aries and her Ascendant (or rising sign) in Libra. Let's go one further, and say that all these planets fall into her Seventh House. Can you determine what this young lady's Achilles heel might be? In other words, what might her downfall or her soft spot be?
The answer is love. The reason for this is that her Moon (who she is on the inside, her deepest darkest self) is in Aries – a fiery passionate sign, prone to impulse. Her Venus is also in Aries, and her rising sign Libra (the ultimate lover). They are all in or near enough to the seventh house, which rules love and partners, to just about control every aspect of her being, until she has been properly 'broken in', just like you would a wild horse.
She has great, harsh lessons to learn in her life about love. She will, no doubt, while she is younger and more resilient (at least in her mind) fall in love many times a day, and for each moment give it her absolute all.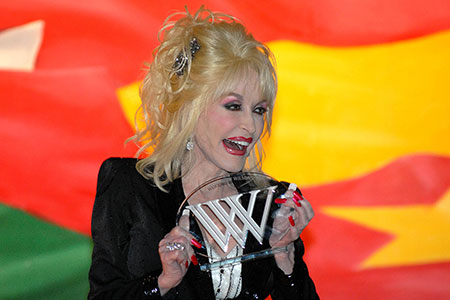 Dolly Parton is no doubt a national treasure and international superstar, always in our hearts, and lately also in the news headlines – and this inquisitive astrologer wanted to know why.
So, I took the liberty of looking into Ms Parton's Profection Year – an astrology technique I like to use for a voyeuristic peek into what's going on in the stars of our favorite stars.
To get started, I investigated her natal chart, which is basically the user manual or blueprint each of us is given at birth. Dolly was born with, as one might expect, some highly fortunate planetary positions in her chart.
She has her Venus and Moon in exalted signs, and her Jupiter – that larger-than-life reward-giver – in a very dignified position too!
Her birth chart predicts that she was going to go far in life. And quite easily, too. It even suggests that she might be put up on a pedestal of admiration by many. Hindsight certainly is 2020.
According to her chart, however, Dolly has earned every ounce of adulation she's received. Her Sun in Capricorn, and her Virgo Rising, make her a hard worker who's climbed her way to the top. She has an unstoppable genius, due to her Mercury in Aquarius, and a Mercury chart ruler that is planted firmly in her 6th house of tough grind and perseverance.
It's really no surprise that Mercury – a versatile, peculiar planet – is ruling her artistry and song writing prowess. And her unique voice (Mercury) is unlike any other (Aquarius).