dream journal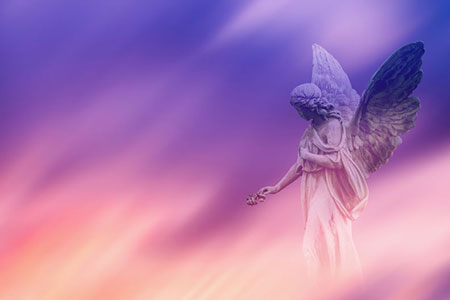 Each of us has a guardian angel… a spiritual being whose purpose it is to watch over us and guide us through life. But since our angels are (usually) invisible, and can come and go in a split second, how do we know when they are near?
Specific patterns are usually the most telltale sign. Do you keep seeing numeric patterns repeated, on license plates or billboards, for example? Are the same songs always playing in whatever public place you go to? Your angel is probably sending you a message. What does it mean to you? If you do not understand the message, try and determine the meaning through Numerology, getting an angel reading, or meditation.
Angels also have a way of communication with our subconscious, specifically through the world of dreams. Most, if not all of us have had at least one series of vivid, repeating dreams. This is also the work of the Divine, and holds meaning. Since dreams are not easily remembered, try keeping a dream journal, or learning techniques of lucid dreaming and dream recall.
The counterpart to subconscious dreams are clairvoyant visions, which we may experience while awake or in a meditative state. They are usually very vivid and real, and are often an urgent message from an angel, so it's important to take note whenever they occur.
Posted in

Angels, Dreams, Meditation, Metaphysics, Paranormal Phenomena, Psychic Phenomena, Spirit Guides, Spirituality
|
Tagged

angel readings, Angels, apparition, clairvoyance, communication, daydreaming, Divination, dream analysis, dream interpretation, dream journal, dreaming, Dreams, guardian angel, guidance, lucid dream, Meditation, miracles, music, mystical, numbers, Numerology, patterns, signals, signs, sound, spirit communication, spirit contact, spiritual awareness, spiritual messages, Spirituality, subconscious, subliminal, symbolism, synchronicity, visions, visitations
|
Leave a comment
Published
June 27, 2019
|
By
Sheri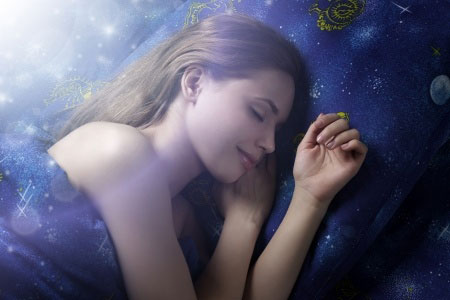 Everyone dreams, whether in a sleeping or awake state. The dreams that you have while awake are the dreams of your soul. We daydream about what we would like to see in our life, how we would like to live, and who we would like to live our life with. However, something entirely different happens in our sleeping dreams.
When you are in the sleeping dream state, your angels and guides, and on occasion those who have crossed over, are bringing spiritual messages for you. You may not always remember the context or content of these dream, or you may even feel that you don't dream at all, but we all do, every night.
Sleeping dreams allows information to be downloaded into our soul's awareness. The sleeping dream is an altered state of consciousness during which our guides, angels and those who have crossed over, can speak to our soul without interference, distraction, or doubt. We cannot prevent them from communicating with is when we are asleep.
These dreams are important. So many messages are passed onto us during this time. However, it is up to you to decipher them when they do occur. Some are simple messages of love, or a show of love from someone who has crossed. And then there are those that offer important messages for you to take forward into your daily life.
Posted in

Afterlife, Angels, Dreams, Paranormal Phenomena, Psychic Phenomena, Spirit Guides
|
Tagged

Angels, awareness, consciousness, crossing over, daydreaming, dream, dream analysis, dream interpretation, dream journal, dreaming, Dreams, evidential mediumship, family, guidance, journal, lucid dream, nightmares, sleep, soul group, soul growth, spirit communication, spirit contact, Spirit Guides, spiritual awareness, spiritual guidance, spiritual messages, subconscious, subliminal, symbolism
|
Leave a comment