dream journal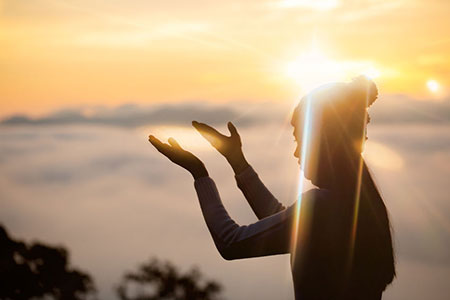 We are all surrounded by spirit guides and angels. These otherworldly beings have been with us since birth, and it is their mission to protect and guide us. But who are they, exactly?
Depending on your primary energy (feminine, masculine, or non-binary) your guides will likely have similar forms of energies. These guides are loved ones and friends who have passed on and are awaiting rebirth. They may even have been animals or one of your pets in their former life.
Most of us have a main guide, plus others who play a secondary role. Some may be around  us for our entire life, while others are temporary, or stay only for a specific purpose or to teach a specific lessons, or point the way to a specific destination or solution. The one thing all of them have in common is unconditional love and acceptance – the kind of caring that we often seek among the living, but only rarely find.
Guides are around us all the time, whether we are aware of them or not. They know us better than we know ourselves, and they are able to anticipate what we need.
How do we know they are there? For the most part, they are invisible to us, but can be sensed in other ways. Sudden flashes of inspiration, a favorite song playing when we turn on the radio, the feeling of a hand on your shoulder. Those are all a sure signs a spirit guide or guardian angel is speaking to you.
So, is it possible to communicate with these invisible spirit beings? Of course! Each time we pray or meditate, we are speaking to them. Silently asking for help will call them to our aid. Even if we engage in something meaningful to us, like our hobby or a creative pursuit, there is a dialogue with spirit guides, since they are the source of all inspiration. For some people, journaling, especially of their dreams, is a good way to listen to what their guides are communicating.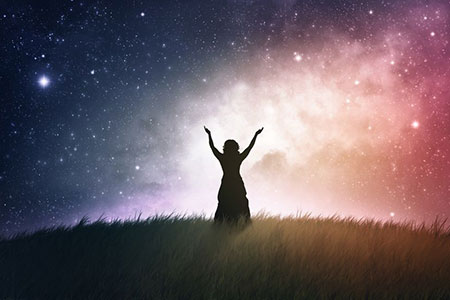 At night we should be able to break free from our daytime stresses. After all, we aren't really expecting someone to send us an email or receive a phone call when we are asleep – theoretically at least.
Nevertheless, far too many of us toss and turn during the night, worrying about the day ahead and possibly making mountains out of molehills along the way. I know I have done this far too many times myself and you, dear reader, probably have done so also? However, you could gain the maximum calming effects of the late hours by considering the following:
Take A Walk
Go for a walk with your friend, just after the sun has set. You do not need to engage in any conversation and do make sure to set your phone to silent mode. Stroll, breathe deeply and take in all the sounds of the night along the way.
Doing this can induce relaxation, even in particularly stressed individuals. What do you hear? Is it frogs, crickets, some nocturnal bird, or even the noise of traffic in the distance? All of this reflects that life is still going on, and making a mental note of these sounds can be very relaxing indeed.
You could also take the opportunity to really explore the natural world at night, as the light of the silvery moon really does show us Mother Nature's remarkable beauty at this particular time.
Do pay attention to all the smells and sounds the night time brings, take note of the lovely nocturnal animals you see. It will remind you that even on the darkest night, life has not stopped and still has so much beauty and wonder to show you.