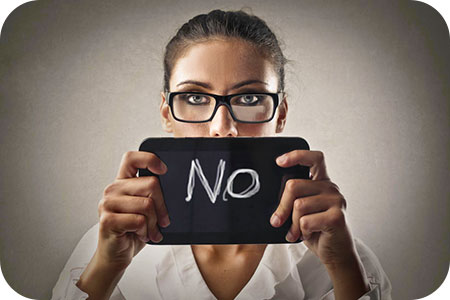 It is in the empath's nature to say 'yes' to just about anything requested of them. It goes against our grain. For some of us, saying 'no' also brings on fears of rejection, abandonment or letting someone down when it may be important to support them. Rather than finding an excuse, or simply telling the truth, many of us give in and just go along. It just feels easier in the moment, and even validating or satisfying.
But when you end that phone call, or respond to another text, and you feel anxious and panicked, while you start going over all the other things that will have to fall to the wayside by saying yes, then you really are saying no to yourself.  Self-care requires that we sometimes say no to others, in order to say yes to our own well-being and peace of mind. Consequently, the person that you said yes to won't be getting the best of you. If you have said yes at your own expense, then what you bring to the table for that person is stress and anxiety. Your best self will not be fully present.
Saying yes, when you really want to say no, can also lead to resentment that you then attach to the person who asked for your assistance. Here the responsibility lies with ourselves. We teach people how to treat us and many times we don't give others enough credit for understanding when we say no. Most people would rather hear. "No thanks, that time doesn't work for me" or "I have other commitments," instead of having to sense a half-hearted or less than enthusiastic yes.