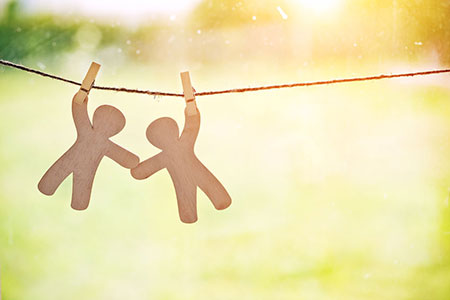 I just read a blog written by a spiritual person feeling angry and lonely. She had reached out to a trusted friend, but the friend only wanted to talk about her own problems. And when she did pay some attention to her plight, the best the friend could offer was to be judgmental and unsympathetic. The author then also reached out for support on a social media group for spiritually aware people. Again, all of the members did the same thing her friend did: they judged!
The woman was having problems with her abusive neighbor and many people on the forum were giving advice for her to leave. They told her to move, find a better place to live, relocate. "Moving is 100% your choice," one person commented. The first thing I thought was no, it isn't. This particular woman, for example, had bought the house and had put a lot of money into renovating the house. She would need to sell, at a time when not many things are selling, and possibly suffer a significant financial loss.
Some even told her to get more exercise, so that she can relax and focus on other things. They told her she was responsible for her own choice of reactions and feelings in the situation. The only insensitive, stereotypical thing they didn't say was to take a breath and calm down. Don't you just hate it when someone says that? It does everything, but calm you down!
The people responding, in their judgment, needed to feel superior. It was about them, not her. Her responses were defensive, understandably. I felt by her response, they made her feel more lonely. Poor woman.