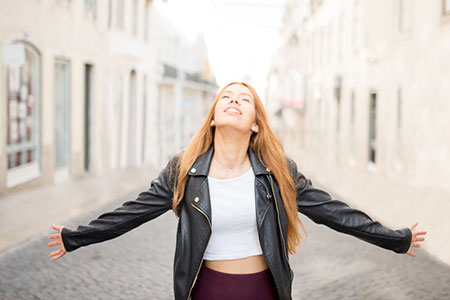 In today's harried, hurried world we all too often go through life just going through the motions. In our actions and in our words, day in and day out, we rarely take the time to stop and smell the roses. We get up, we go to work, we take care of what we think needs our attention the most, often neglecting ourselves in the process.
Then one day you become burned out. You have no energy to do what you used to be able to do. Your energy seems 'all clogged up', rather like a blocked drain, and you can't breathe. You may feel suffocated. The answer lies in all the excess and adverse energy that you have taken into your body over the years, or over a certain period of time.
Our muscles have what is known as 'muscle memory' and we inadvertently have become used to doing what we do, day in and day out. And our bodies remember the feelings. It happens with amputees a lot where they often complain about pain or itching where the missing limb used to be.
It can be triggered by stressful situations, things that bring fear or some sense of trepidation into our lives. Our necks begin to tighten; perhaps your jaw starts to lock up from the stress of not saying what you really want to say. The blocked, burned-out feeling comes from this place of tension and remembered circumstances, and it can be cleared by the power of your breath. We hold so much in psychically that taking some deep cleansing breaths to help us expunge the energy taken on during our daily life.
Do some simple breathing exercises for five minutes when you awake in the morning, to prepare the mind for the day ahead. You will be pleasantly surprised at the results. If you are able to take a break during the middle of your day to practice some additional cognizant breathing, that would be great!