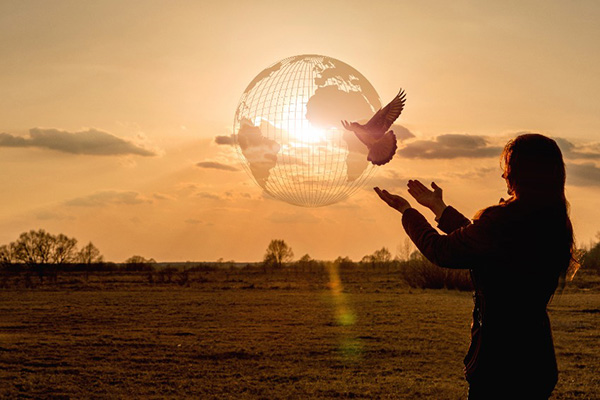 The December solstice is upon us toady. The Sun is currently directly above the Tropic of Capricorn in the Southern Hemisphere, marking the shortest day of the year in the Northern Hemisphere and the longest day of the year in the Southern Hemisphere. Traditionally, the solstice is the most spiritual time of the year in many cultures. The solstice season is a time to cultivate our soul purpose and life journey by reflecting on the year that has been, as well as the new year to come.
For me, 2022 has been a year of finding increased divine connection and inner strength and peace by expanding my psychic gifts. This year I have particularly focused on expanded my telepathic abilities to promote compassion, love and peace in turbulent, chaotic situations and an intolerant post-pandemic world.
I am proud to report that I have made significant progress. For example, many months ago, my daughter and I were on a public bus together, when the driver aggressively started yelling at a young passenger. He became so unhinged that he stopped the bus, ordered him to get out, and even started start throwing things after him. However, sending out 'happy vibes' was not yet my first line of defense back then. Instead, I resorted to calling 911. The city's transport authorities ultimately dealt with the driver.
Recently, I was confronted with a similar situation, when a bus driver cussed out a child for not wearing a coat. But this time, instead of reporting the driver, I focused on bringing calm and safety telepathically to the driver and the other passengers. It worked, as she soon focused on other matters at hand, such as the flow of traffic, instead of escalating in her anger towards the child.