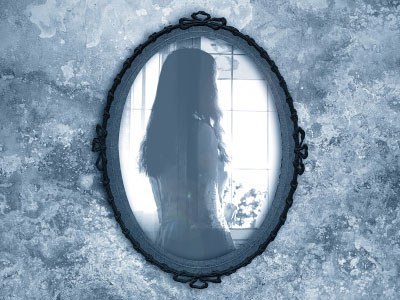 Many people have experienced, or at least know someone who has experienced a spirit coming into their space. There are, however, those who balk and laugh at even the notion that a spirit may exist. Some people are also terrified of paranormal phenomena, while there are those that co-exist comfortably with spirits, like old friends. Which person are you?
For the skeptic, just leave them to their beliefs. It is their right of free will to see what they choose to see, or not see what they choose not to see. Many of them have experienced some type of spirit encounter, however they have buried it and fluffed it off as nothing. With the skeptic, there is no use trying to convince them otherwise, as their mind is made up. And that is their prerogative. Read the rest of this entry »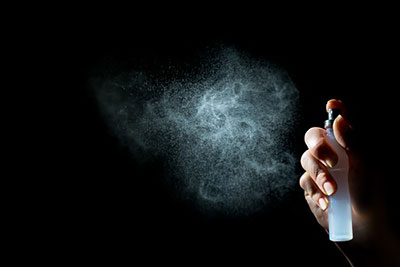 Remember the last time you changed out a dirty air filter from your air-conditioning unit, vacuum cleaner, or your car? Remember how clogged with dust it was?  In our living spaces, negative energies accumulate over time just like those 'dust bunnies.' Even though we can't see these energies, there is a way to clear them on a regular basis. Think of it as the spiritual version of house cleaning.
The first and most obvious step to take is to physically clean your space. Clutter and unwanted items work as repositories for negative energy, so it's important to get rid of it. After you're done, imagine the space being deep-cleaned with an indigo or violet-colored flame. Use this as a silent meditation, and picture the flames consuming all that invisible 'dust.' Read the rest of this entry »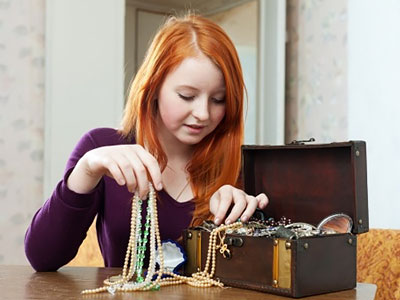 The vintage or retro trend is more popular than ever and has more people buying used clothing and household items, as well as antiques. But one does not usually think about the metaphysical energies that may be attached these old clothes, jewelry and pieces of furniture.
Believe it or not, ghosts sometimes do follow a beloved object purchased from an estate sale. A flea market or thrift store may be selling objects that carry the negative energy of bad relationships. Pawn shops may have beautiful jewelry for sale, but you may unknowingly pick up the grief associated with having to sell a beloved object.
Jewelry is especially problematic, and even gifts can carry negative energies. It does not matter if the jewelry was physically cleaned before you purchase it. One should spiritually cleanse every object that is second hand, to keep negative energies out of your energetic space. You can also 'charge' jewelry to help you with things you want to accomplish, for protection, or to attract good energies. Read the rest of this entry »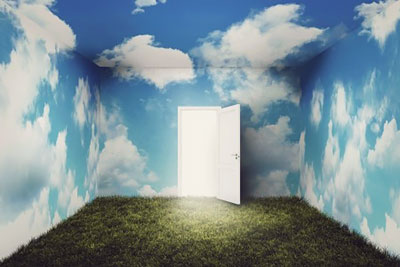 Sometimes our homes or offices can hold energy that is not of the highest vibration and I am sometimes asked to perform a house blessing, or house clearing.
Lower energy vibrations can become imprinted our house, business or around friends or family, which may inspire negativity and other disturbances. These residual energies can become the source of a variety of problems and issues in a family home, and it is often the cause of tension, drama and conflict in relationships.
Unwelcome negative energy imprints can come from people who have visited, a divorce, or a fight with a friend or relative. Sometimes the owner of the home is just hosting a special celebration or family event, and they want to start with fresh, sacred energy for the event. Read the rest of this entry »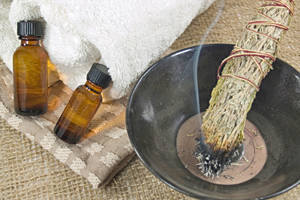 The ancient Native American art of smudging is a powerful way to clear the energy of a space or person. You can use the traditional dried herbs, or try the oils – it's ideal for those who are sensitive to smoke. Unfortunately, our modern lifestyle does not always allow for physical smudging using the herbs, but there is an alternative.
When I found myself once in a place where I was not able to smudge in the traditional way, my guides revealed to me the following mediation as a way to clear my space and mind using a smudging visualization. This is ideal when you don't have a smudge stick available or when you are in an area where you can't use it.
This meditation is a great to clear energy in your environment of anything you feel is negative, or doesn't serve you well. So try it next time the air feels heavy around you. Read the rest of this entry »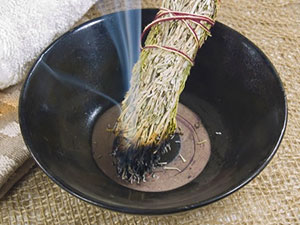 There are many effective ways to purify ourselves of old baggage or toxins in our lives. A great place to start is a very ancient art popular among indigenous peoples known as "smudging." This refers to the burning of sacred or blessed herbs, or grasses to cleanse yourself and your space.
If you are just beginning try burning sage, one of the most popular and fragrant herbs. As you become more adept, you may want to customize your herbal blend. Bundles may be purchased at an esoteric store, or a Native American or natural market, and burned in a vessel of your choice.
Before you start, make sure there are no fire hazards and open a window or two for ventilation. When you light your sage stick, make sure you are only using the leaves and not the other parts. Read the rest of this entry »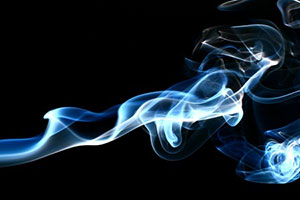 "The secret to smudging is in the smoke." These were the words of my mentor when I undertook my Ukuthwasa as a shaman initiate many years ago in Southern Africa. I have also come to know that the true intention behind any smudging ceremony is a very significant part of its success.
An initial part of my rigorous training as a Sangoma, or traditional healer, was a self-cleansing ritual using Mphepo, made up of herbs indigenous to Southern Africa.
"Smudging," simply put, is the burning of certain herbs to create a cleansing smoke bath. The smoke is used to cleanse areas used for rituals and ceremonies, as well as any tools or objects used for such cleansing, as well as to cleanse people. Read the rest of this entry »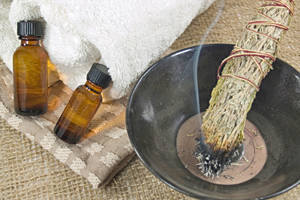 This message is for you if you are feeling under psychic attack in anyway shape or form. It can be as minor as picking up other people's negative energy at the grocery store, or as severe as feeling like there's of demonic force affecting your daily life.
There's nothing to fear. Where there is light, darkness cannot exist. You have more power than any form of negative energy or presence. It's just a matter of protecting yourself and taking the necessary precautions to keep yourself safe.
Just like there are bad people here on this earth there are 'bad people' beyond. We don't run around scared because of all the bad people here, nor do we need to do that with the negative energies from beyond. So just know that your power lies in trusting that where there is light, darkness cannot exist. Read the rest of this entry »