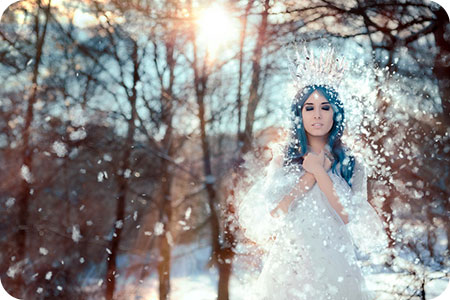 Rituals are a wonderful way to invite Spirit in to help you manifest the highest good in your life. When practiced faithfully, they can create deep transformation within you, strengthen your spiritual being, and manifest a shield of protection and power around you.
The 'freezing' ritual is one of my personal favorites in my own spiritual practice. It is powerful ritual for deflecting unreasonable people or situations, and protecting yourself from the negative energy they create.
'Freezing' the influence of negative people allows you to keep moving authentically and joyfully through your life, without unnecessary drains on your spirit or emotions. It is also an effective way to rebalance your own emotions and restore clarity. You can freeze energy drains, health problems, financial challenges or any outside conflicts that are keeping you stuck.