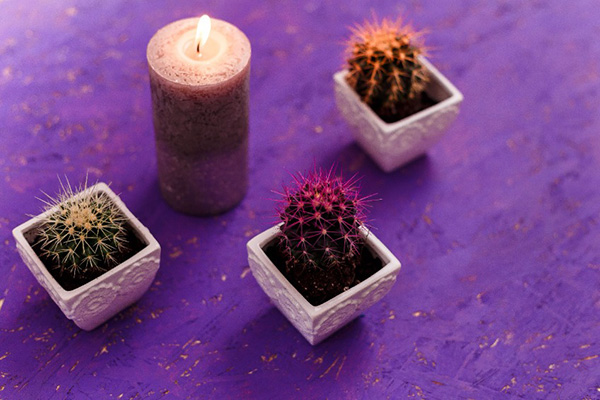 Many people who use houseplants to brighten their living space do not realize that they also have metaphysical properties to enhance our spiritual and energetic well-being. Plants, in addition to beautifying our environment, have mystical qualities, and also serve to purify and detoxify the air we breathe.
Herbs are especially powerful and traditionally associated with mental clarity, serenity, and purification. An ancient spiritual cleansing tradition is smudging in which the smoke of burning dry sage and other herbs is used to purify spaces and banish negative energies.
Many herbs are also edible and can be made into elixirs, teas, or potpourri mixes. Delicious and nourishing herbal teas are the perfect way to begin or end a day. Herbs can also be added to healing baths and to enhance nutritious food. Some of my favorites are lavender, mint, rosemary, and basil.
Herbs are easy to grow and do not take up much space. They are no doubt the most versatile houseplant, and even a small apartment can host a herb garden if it has a sunny windowsill.
If you've never owned houseplants before, begin with a succulent, such as a cactus or aloe plant. They don't require much maintenance or watering. Many succulents have spines or spikes, which is why they are associated with protective energies and healing. They are the 'armor wearers' of the plant kingdom and keep feelings of despair, gloom, and anxiety at bay. Aloe is also well-known as a treatment for minor cuts, itches, and burns, so grab a piece if you have a slight accident at home and rub some on.