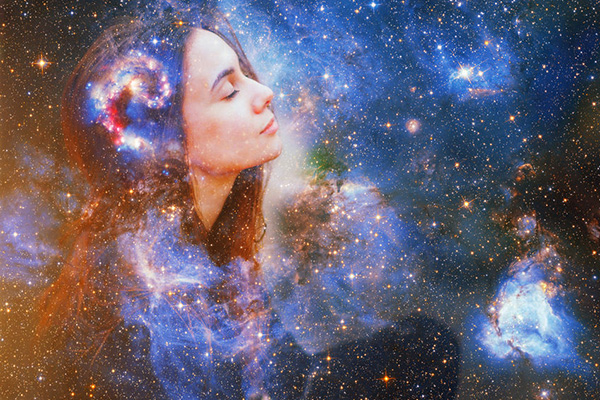 I often have clients ask me during psychic readings or in Yoga class, how they can develop their own intuitive awarness or psychic ability?
It is generally accepted that meditation is one of the most effective and powerful methods to develop psychic perception and increase intuition. If you are new to meditation, you can easily begin with any guided meditations that balance energy flow in all the chakras, but especially meditation that is focused on opening the third eye chakra.
The third eye chakra is located in the center of the forehead and is the energy center associated with psychic perception, higher consciousness, and spirit communication.
I usually share with my clients a Kundalini Yoga meditation technique to stimulate the life nerve in the shoulder. In my experience this helps to tune into one's intuition and increase your psychic awareness.
In this exercise your arm is used as an antenna to pull in energy to the heart chakra, or fourth chakra, and connecting it to the third eye, or sixth chakra.
This simple meditation is a powerful technique for psychic development, as most people tend to not venture much into the higher chakras by channelling energy above the heart chakra.
Psychic channeling and intuitive awareness requires unrestricted and balanced energy flow through all the chakras, like a row of dominoes. If there is a gap between two dominoes, the flow of energy is distorted, disrupted or blocked. This exercise helps to bridge that gap.