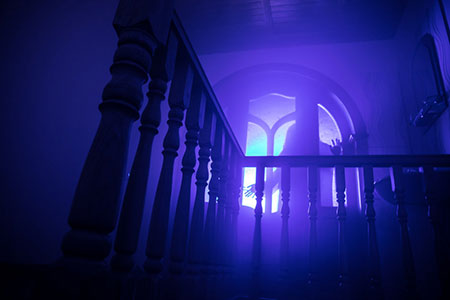 Many places on Earth have high energy vortexes. Just being in the vicinity of these locations can recharge your energy.
Places where these higher energy vibrations can be found include Mount Shasta in California; Shaftesbury and Glastonbury in England; The Great Pyramid of Giza and Mount Sinai in Egypt; Mount of Olives in Israel; Lake Titicaca in Bolivia-Peru, and so on.
However, you don't necessarily need to travel to these destinations to experience the effect of energy vortexes. Even in your hometown, if you are highly sensitive to energy, you may feel positive and negative energy vortexes in certain areas.
Negative vortexes tend to attract violence and crime, for example, while positive vortexes affect people in a positive way, making them feel lighter and happy and the neighborhood more friendly and welcoming.
Just like wearing certain crystals, finding positive energy vortexes in your area can help you balance out your own energy. To find the best locations, try meditating in your car by parking in various locations in the area where you live. Sense the different vibrations in different areas.
Sometime our workplace or home itself is not the cause for our unhappiness or discomfort. Instead, it may simply be built on a negative vortex.
I once owned a business that was located on a negative vortex. Locals were convinced the place was haunted, but I personally did not agree. I sensed there were deep energy imprints of past trauma recorded in the place. Many people, including myself, encountered some very dark and freaky things there.