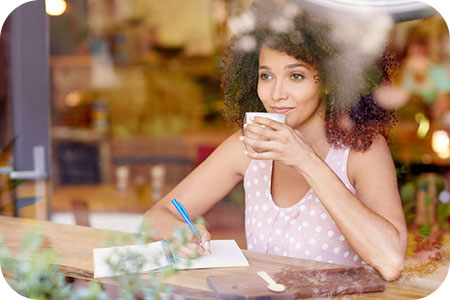 In times of division and mistrust, it is often easy to see the negative side of any given issue. Rather than letting everything pile up around you and affect your own positive mood, though, it is more helpful to try and find a little sunshine as you go about your day-to-day business.
Whenever possible, search for inspiration in even the simplest of things. If you can put your negative thoughts to one side and look elsewhere for inspiration, it can make it much easier to see the positive side of life.
Look for some good in people, even if they do not share your views. Focus on interesting and creative news stories of the day and look for inspiration in the most unexpected or mundane places.
Find joy in little everyday things and don't take anything for granted. Imagine the myriad of components that had to fall into place in order for you to be where you are in this time and place. Be grateful for the lessons you have learned and your ability to mentor others by example.
The more you search for things that inspire and make you smile, the more examples you will find and the easier it will be to recognize that your world has many points of inspiration.