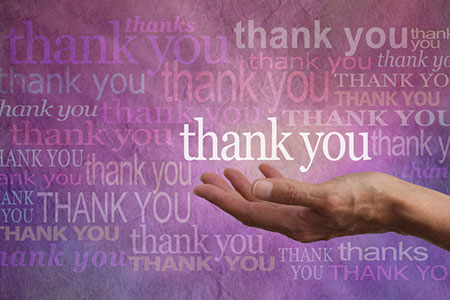 It occurred to me recently, while I was out driving in the Spanish countryside where I now live, that most of the local people appear to be really happy and content. They often talk of things they are grateful for, and these are rarely their material belongings. Then I had a big 'aha' moment!
As a child I grew up in various Spanish speaking places. I learned, when someone thanks you for something, the appropriate response is to say, "De nada!" In other words, 'it's nothing,' or 'don't mention it.'
On my return to Spain a few years ago, I discovered a different response to a thank you. These days a gracias (thank you) is responded to with gracias a ti (thanks to you). Also what I noticed is, when I got thanked in return, it felt really good, as if good energy was being directed my way.
I met one of my Spanish friends for coffee today. We both enjoy our chats about all things spiritual. She is studying metaphysics in various disciplines, and I have read for her, as well as her mom. I brought up this topic about how 'thank you' is replied to differently, compared to when I first started learning Spanish many years ago. "It is not entirely the case," she responded. "There are still those who say de nada."