The Blessing Of Divine Timing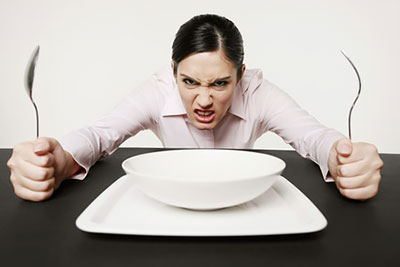 We are often told to be patient. Patience means to slow down, take a moment to breathe and stop trying to force things to happen. Patience is allowing things to come in Divine timing.
When impatience takes over in your life, things become off-kilter. That's when relationships break apart; jobs become unsettling, or they become impossible to find; money starts to dissipate. And all these things just cause more impatience, and more frustration.
When I tell you that someone will come into your life in Divine timing, it simply means that when you are able to be patient and let go of the edginess, the Universe will open the door an allow something or someone better to come into your life at the right time. This is all done on Divine timing – not yours, or mine.
All things in life don't happen at record speed. When it comes to the business of your dreams, finding a soul mate, or the book deal you are seeking, it may seem as though it cannot happen fast enough but you must trust the process and the process takes time ~ Terri Cole
When you obsessively put all your energetic focus in one area, it actually puts a huge wall up and prevents you from getting that which you seek. It pushes the blessing back and away from you, instead of calling it towards you.
Over the years I have taught several people the simplicity of manifesting – the process of taking your intentions and turning them into reality. However, so many become impatient in this modern world of instant gratification. The waiting part is overwhelming for many, yet the process is so simple and so very effective.
Take time to breathe. Get out of your head.
I need it now.
I'm never going to find love.
I'm never going to be happy.
It is time to shut down your brain and just breathe for a few minutes. Concentrate on your breath, and simply breathe in and out through your mouth, steady like a pump. Breathe in love and breathe out all the stress, negativity, issues, people… everything that brings you down.
Do this for a few minutes and then breathe in love and breathe out love. When you stop, what do you feel? Are you feeling less stressed? Are you feeling clearer? Did you wind down a little bit?
In order to improve your manifesting skills and allow the Universe to kick it up a notch, by improving that Divine timing you are waiting for, you need to release the impatience of the moment. That person you are hoping to meet soon… let it go. That money you are wishing will come soon… let it go. That job you are hoping to find soon… let it go. Just take time to breathe and let out the focus that is building that wall of resistance.
Experience has taught me this, that we undo ourselves by impatience. Misfortunes have their life and their limits, their sickness and their health ~ Michel de Montaigne
If you retain the impatience in your life, it could set you back years, while your blessings or manifestation was right in front of you. When you tell your angels that you are ready to receive and just trust that all will come in Divine timing, it actually speeds things up and creates an energetic shift. When you are relaxed and at peace, blessings come. When you are not wound up tight, blessings come.
At times that person who you feel would become your ideal partner, disappoints you. That job that you felt was perfect, may be given to someone else. That spouse that you thought would be forever by your side, may leave you for another person. All this means is that there is a job, a partner, or a spouse that is going to be more in alignment with you. Universe does not take something or someone out of your life, without having a better blessing in alignment to replace it.
You may think you know what's best for you, however the Universe will always intervene when something is not right. It may hurt in the moment, however when you look back a year or so later, you will understand exactly why things happened the way they did.
Divine timing simply means that everything in this world comes in Divine timing and not human timing. Your dreams, your wishes, your needs are not a surprise to Universe. So, stop trying to control every aspect of your life and allow your guides and angels to assist Universe in bringing in the best for your highest good… at the best possible time.

About The Author: Sheri

Sheri is an international psychic and angel reader who provides clear answers on finance, career, relationships, manifesting your dreams, and working-out the kinks of life. Since 2004, Sheri is the owner on an International Spiritual Healing Centre where she runs her Reiki practice - either working on clients or teaching them the levels of Usui Reiki. She utilizes her office space for readings that are conducted via mail, phone, chat or live. Since 2008, she's honed her gifts on various psychic service websites, where she's provided telephone, chat or email readings. She also works on a spiritual network for people who have suffered horrific loss, applying her own first-hand experiences with such tragedies. Sheri's work has been described as honest, compassionate and life-transforming and she would like to see all of her clients soar free to a higher level of spirituality and growth, and exponentially change the world to the best it can be. You can get a psychic reading from Sheri at PsychicAccess.com.