Posts Tagged 'aromatherapy'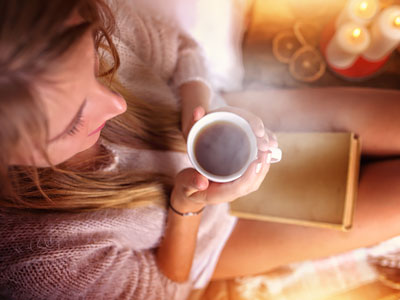 The current holiday celebrations, extensive to-do-lists and family gatherings is usually a hectic time of the year for many. But this year we can expect it to be even worse.
Whether you are battling the crazy crowds at the mall doing your last minute shopping, or trying to find a way to inform co-workers or family that you don't particular enjoy holiday gatherings, or simply dealing with the stress of trying to do it all and be perfect at it, things are going to be just a bit more difficult this year with the incoming energy of Mercury Retrograde. Read the rest of this entry »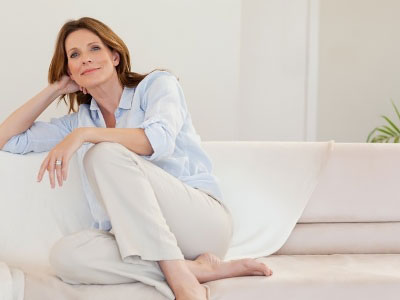 Do you ever feel the busier you become, the harder it is to remain focused and stay in control of everything?  Then you are not, I promise you, alone! Sometimes life can seem like you are always juggling and struggling, but not always winning as a result.
As a professional psychic, I have always been of the opinion that if we want something to manifest in the material world we have to get the inside of ourselves, as well as our lifestyles, balanced and more harmonious first. Otherwise, we would simply attract more chaos!
By putting ourselves in a healthy, positive and balanced place, we not only draw more abundance to ourselves, but we also achieve a less stressful lifestyle as a result. Read the rest of this entry »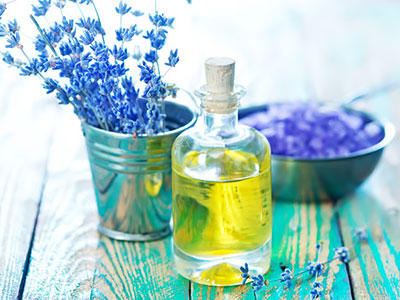 I love lavender. It is the one herb and essential oil that most people love and it has many benefits, including helping you relax and sleep better. It is one of the few oils that can be used on babies and is well-tolerated by most people. Besides smelling amazing, the plant also looks fabulous!
Essential oils are the healing properties found in plants and can be very therapeutic. Essential oils are an easy way to get the healing properties of herbs into your life and they are less messy. Lavender is relatively inexpensive and readily available at most pharmacies and health food stores.
Please check with your health practitioner before using any essential oils or herbs, especially if you are not well, or taking medication. Never use these products if you are pregnant or nursing. Read the rest of this entry »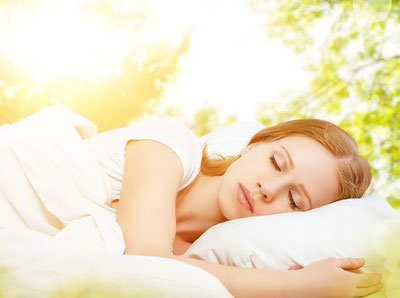 Insomnia is not only widespread these days; it is a negative influence which may lead to depression and anxiety, substance abuse, decreased mental functioning, and even suicide. With less than half of adults getting their optimal levels and duration of sleep, it's crucial that all of us look after that part of ourselves.
Relying on sleep medications can have long-term side effects, and after a while, we become dependent on them. Instead of using gimmicks or habit-forming medications to get more sleep, all you need are three natural ingredients and this simple recipe for a sleep elixir.
A natural sleep mixture is non-habit-forming, and provides benefits beyond better sleep. In fact, our sleep cycle affects almost every other part of our well-being. Read the rest of this entry »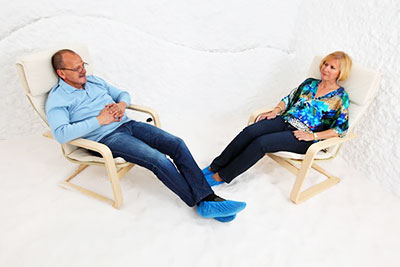 Since the time of the ancients, the use of salt (halos in Greek) was widespread for its healing properties. In our modern era, spending time in salt caves (speleos) are becoming popular as therapy. What can this accomplish for us?
Humankind evolved from the oceans; we have a natural connection to the sea and its properties. Since most of us are not in close proximity to the water, a salt cave in a landlocked area can offer a variety of healing properties. These caves are the remnants of inland seas from millions of years ago.
Salt caves, as individual micro-climates, are balanced chemically and harbor few, if any, allergens. This offers an ideal environment to recuperate for persons suffering from chronic allergies, respiratory ailments, or bronchitis. Think about the properties of a simple salt lamp, then imagine being surrounded by a large room of one of nature's most beneficial substances. Read the rest of this entry »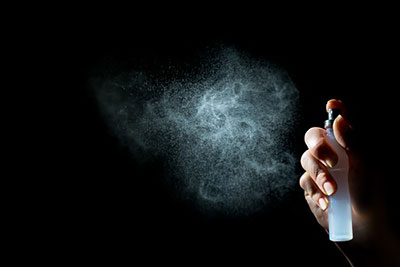 Remember the last time you changed out a dirty air filter from your air-conditioning unit, vacuum cleaner, or your car? Remember how clogged with dust it was?  In our living spaces, negative energies accumulate over time just like those 'dust bunnies.' Even though we can't see these energies, there is a way to clear them on a regular basis. Think of it as the spiritual version of house cleaning.
The first and most obvious step to take is to physically clean your space. Clutter and unwanted items work as repositories for negative energy, so it's important to get rid of it. After you're done, imagine the space being deep-cleaned with an indigo or violet-colored flame. Use this as a silent meditation, and picture the flames consuming all that invisible 'dust.' Read the rest of this entry »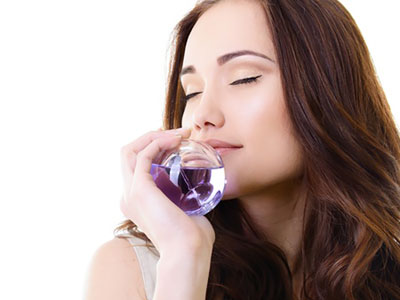 Did you know that essential oils also have an effect on your intuition and psychic abilities? Yes, essential oils has many uses beyond traditional aromatherapy. Over the past several years, I have used these natural oil extractions, mixed with water, to spritz my healing room, my reading space and various other rooms of the house. I find that it enhances clarity, increases wisdom and opens up a greater understanding to your Higher Self, and the spiritual truths that exist within each person.
I have created various combinations based on what benefits I am seeking at the time. Using jojoba oil, coconut oil, hemp oil or simply water as the base, and adding the oils of my choice, I have created everything from body lotion and after sun moisturizer, to bath salts, balms, bug repellant, massage oil and room spray. I also use an infuser, but I find the scents through an infuser are not very long-lasting. Read the rest of this entry »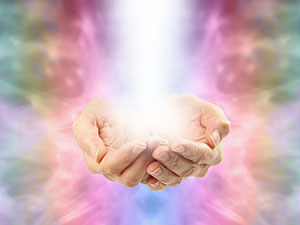 We often do not realize the myriad of ways in which each of us, in our own unique way, touch other souls on a daily basis. Often we do this with just a kind deed, word or physical touch.
Healing doesn't have to be expressed in the laying on of hands. Just being in a person's presence can, in itself, be a healing experience. Being a good listener, speaking or writing from your heart can be just the medicine another soul needs. Sending out healing in the form of good intention, or prayer and meditation has a strong healing vibration.
I just had a phone conversation with a close friend overseas, who reminded me of the aromatherapy and reflexology sessions she used to have with me. In those days our relationship was still of the customer-therapist variety. Gradually a friendship grew with both her and her family. I always set my intention to help customers to the best of my ability. In my aromatherapy and reflexology days, I used to ask for my guides' input in choosing the best oils to assist with healing, or with a specific ailment. I believe that my guides' input was as significant as mine, and perhaps, even more so. Read the rest of this entry »