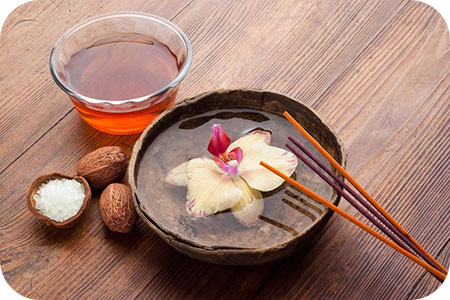 Incense and essential oils are a powerful, inexpensive way to fill our senses and surroundings with optimum health, joy and prosperity. With the right fragrance, we can transform our thoughts, release stress and cultivate inner peace. Utilizing the calming vibes of incense and essential oils is a wonderful way to uplift our hearts and reconnect with our souls, as they help to maintain our sense of balance.
The following is a brief guide to my favorite empowering aromas, their properties, and their ability to transform your world.
Amber
Use amber to promote beauty, protection, youth, vibrancy and to promote spiritual awakening. Amber is also a powerful conductor when researching past life memories or working through old issues to clear them so one can move forward.