etheric realm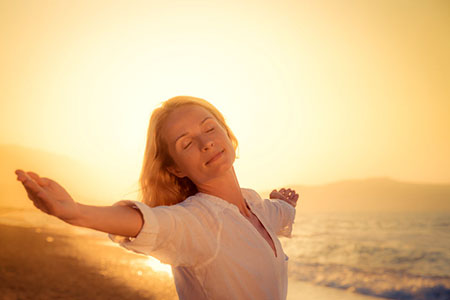 The world beyond the veil is a complex mystery to us mere mortals. When some mediums or channels try to explain the spirit realm it can sometimes be difficult to understand what they are trying to convey. Thankfully there are authors like my hero, Allen Kardec, the founder of modern spiritism. He has paved the way to a greater understanding of the spirit realm. In my opinion Kardec was a very gifted medium who really had everything 'right on' and in his books he explains the Other Side in an easy to understand way.
There is one specific Allen Kardec publication that is one of my favorites and really worth reading. It is titled Collection of Selected Prayers (1975). In this book he explains that when we pray we should not just repeat a standard formula of prayer that we always use, because it doesn't really mean all that much.
Instead he suggest that we should always pray from our heart, and elevate our heart towards the much happier 'spiritual regions.' When we do this, we progress our soul growth and find true inner peace and tranquility. It can also heal our mind and body.
Kardec explains that "the form means nothing but the thought is everything. Say your prayers in accordance with your convictions and in the manner which is most agreeable to you since a good thought is worth more than numerous words which do not touch the heart."
Kardec also teaches that prayer can be for all moments and occasions, without needing to interrupt our daily activities. It is not so much about when or where we pray, but the manner in which we pray. "You can be sure that just one of these thoughts, if sent from the heart, is listened to by our Celestial Father even more than those long repetitious prayers said out of habit and almost always without any determined motive behind them, only because the habitual hour is calling mechanically," he wrote.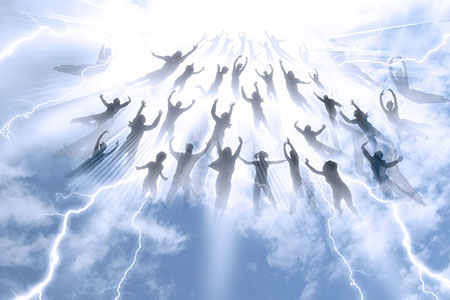 Where do souls come from? Souls are created in a place I know as the Guf, or the 'Tree of Souls.' In Jewish mysticism this Tree of Life is located in the Garden of Eden. When this tree blossoms, it produces new souls.
This 'Treasury of Souls' is said to be located in the Seventh Heaven. I have seen this place in a dream vision. I could go up to the gold and emerald gates, but could not enter. It is my understanding that all souls are created here by God.
Souls in the Guf are in different stages of evolution. There are young souls and old souls – a diversity of spirit energies waiting to incarnate, reincarnate and ascend.
I can usually distinguish the young, new souls from the wiser and more experienced, because they tend to be a bit 'wild' and unrestrained. Young souls are typically eager to experience as many things as possible, and sometimes rush in 'where angels fear to tread.' If they are exceptionally gifted, they also need to be guided properly. Many old souls reincarnate to the earth plane to help ground and guide these younger souls.
The old souls also return to provide the physical world with the many things needed for us to thrive, such as advancements in the arts, sciences and technology. Sadly, some greedy, spiritually unconscious humans abuse these gifts to the world for their personal gain. This causes much unnecessary suffering in the world.
When we decide in this life that we would like to have a child, it means our soul wants chooses to take on another soul contract. However, such a soul agreement, like any other contract, is always a two-way process. There cannot be a pregnancy unless the soul of the unborn child also chooses you as parent. In the Guf, souls can decide if they want to join a contract, or not.