physical mediumship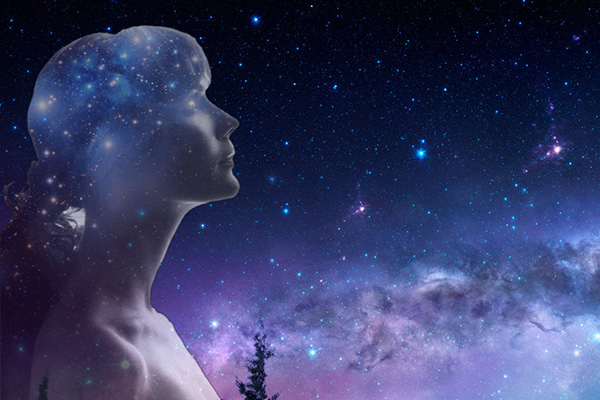 The term 'trance' is sometimes misunderstood in psychic mediumship. The trance state is an altered state of consciousness that enables a medium to communicate with spirit. This shouldn't be confused with spirit possession, as depicted in some Hollywood films and television shows. There is nothing evil or demonic about mediumship and trance channeling!
In a trance state, the psychic medium's consciousness serves as a conduit for spirit. It is a two-way communication, and the purest and most trusting form of partnership between the physical and spiritual worlds.
There are essentially two levels or types of spirit channeling, namely mental mediumship and physical mediumship.
Mental mediumship, sometimes also called 'telepathic mediumship,' is what most people are familiar with namely to communicate with spirit while fully conscious. Mental mediums use various levels of trance to channel spirit messages.
One of the most famous mental mediums was as the American psychic Edgar Cayce, also known as the 'sleeping prophet,' who channeled his higher self while in the trance state. Cayce was a devout Christian who in in a trance state with his eyes closed would answer questions on a variety of subjects, such as healing, dreams, the afterlife, past lives and reincarnation.
While mental mediumship is communication experienced only by the medium or channeler, physical mediumship is also evident to everyone who is with the medium. Mental mediumship involves only the mind of the medium, while in physical mediumship the body of the medium is used to channel information from spirit.
Physical mediumship can involve various physical manifestations of spirit energies, such as the moving of objects, table rapping, and spirit materializations. These phenomena usually occur during séances. There are not many physical mediums these days because this form of channeling requires extensive training and is a psychic practice that can take many years to develop.
Posted in

Afterlife, Energy Work, Lightworkers, Mediumship, Metaphysics, Paranormal Phenomena, Psychic Phenomena, Spirit Guides
|
Tagged

altered states, beings, channelling, communication, consciousness, demons, edgar cayce, energy channeling, energy flow, energy work, entities, evidential mediumship, higher consciousness, hypnosis, lightworkers, medium, mediumship, mediumship reading, mental mediumship, physical mediumship, psychic attunement, psychic development, psychic medium, psychic work, séance, spirit, spirit attachment, spirit channeling, spirit communication, spirit contact, spirit guardians, spirit guidance, spirit guides, spirit messages, spirit possession, spirit realm, spiritism, spiritual growth, spiritual work, spiritualism, trance, trance mediumship
|
Leave a comment