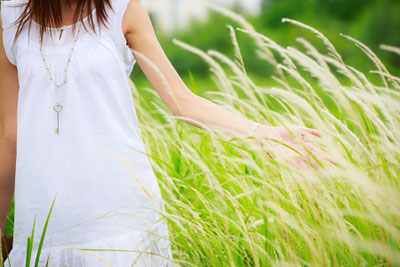 Imagine for a moment that you have a radio, and instead of tuning in to a single stations, all of the stations are playing at once. That's what life sometimes feels like to a Highly Sensitive Person (HSP) – a designation coined by psychologist Dr. Elaine Aron, which indicates someone whose senses are more attuned than normal to the stimuli around them. The word "empath" is sometimes used to describe highly sensitive people, and other groups, such as those on the autism spectrum.
Aside from sealing themselves in soundproof rooms, or wrapping up in padded clothing, what can they do in a world which sometimes delivers sensory overload? It's best for the HSP to avoid certain things and situations. Read the rest of this entry »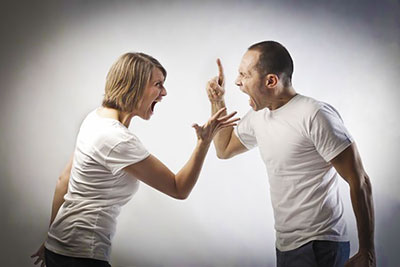 New research from UC Berkeley and Northwestern University revealed that the negative behavior of some couples during conflicts can causes physical symptoms. The study specifically revealed that outbursts of anger may predict cardiovascular health problems later in life.
This isn't anything many of us didn't already know. The spiritual community has always known that emotions are linked to health, and that our behaviors today can predict the development of negative outcomes in our future. The way you argue or fight will directly result in manifesting in your body, either immediately or over time. Read the rest of this entry »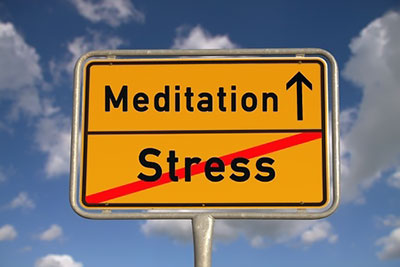 I often hear people complaining about anxiety and stress, and directly after that follows complaints about physical health issues. Headaches and bodily discomfort due to stress and anxiety can really ruin ones day, but you don't need to suffer with these issues. It's up to you to free yourself from it – mind over matter.
There is no reason to let anxiety and stress ruin your day. Free yourself from the hold that stress has on your life and well-being. You are stronger than you may think and you have free will. You can choose to be stress-free or stressed out. Yes, you do have a choice. It may seem difficult at first, but if you really put your mind to it, it can be done! Harness the power of mind over matter. Read the rest of this entry »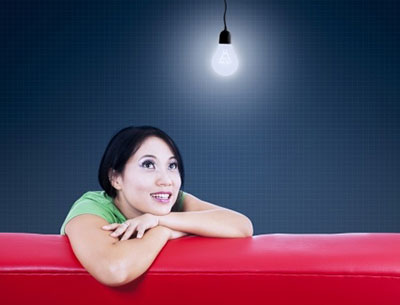 Sometimes in life we come to a fork in the road. Should I go left or should I go right? Next time you are faced with a fork in the road, these four simple tips will help you make that decision.
Pray
Don't just ask God to help you out, but really open your heart to divine guidance. Do this by taking three deep breaths, close your eyes, move into your heart and ask God: "Which path will bring me closer to my highest good?"
Don't worry about getting an answer right away. So often we push things away from us because we want it too badly. Breathe into the question and surrender to the answer. It will be revealed to you if you ask the question. Read the rest of this entry »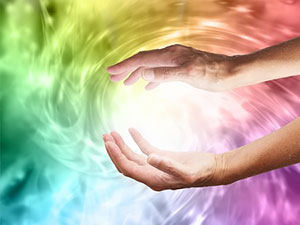 An occupational hazard of doing psychic readings is absorbing a querent's energy, and the energy of others involved in the reading. There is a fine line between sensing the energies and taking them on. The transfer is very subtle, and I often don't notice it for a while, until a build-up occurs and I feel congested, or worst-case… blocked.
This is very much like what one experiences in social interactions with family, friends and co-workers, when you take on the mood of the day. You can recognize your absorption of others' energies when you start feeling confused about what's really going on.
In recent months I've been very diligent about employing psychic protection techniques while I work, including a protective bubble and calling on my Guides for protection. As an empath, I feel the energies of others, and often have visceral reactions in different parts of my body. Read the rest of this entry »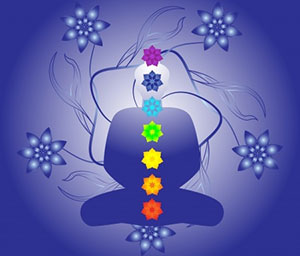 The sixth chakra, or Ajna is located at the brow, right between the two physical eyes. It is symbolized by a lotus with two petals.
The animal totem of the sixth chakra is the black antelope or black panther. The musical note that resonates with this chakra is "A". This is considered the intuition chakra and it is also referred to as the Third Eye.
It rules the sinuses, optic nerve, eyes, forehead and the frontal lobe of the brain. Its corresponding gland is the pineal gland.
The color for this chakra is a deep indigo. Foods to stimulate this chakra include Eggplant, blackberries, red cabbage.
Physically, Ajna deals with vision. Emotionally it deals with clarity on an intuitive level and mentally with visual consciousness. Spiritually it deals with compassion, empathy, foresight and psychic ability. Empaths, mediums, psychics, and intuitives usually have a very developed and open sixth chakra. Read the rest of this entry »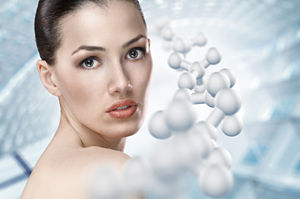 Working as a reader on PsychicAccess.com, I get a lot of questions about Spiritual Awakening. Is it real, and how do you know if you are experiencing it yourself?
There are a few different lists of ascension symptoms floating around the Internet, so it is no easy task to know which is more accurate or reliable.
In my opinion Karen Bishop's list is the best. She wrote that "we all experience our spiritual development in our own unique way. For some of us the changes occur slowly; for others a series of events can trigger sudden growth. We do not all share the same symptoms or changes". I therefore can't account for all of the symptoms, but I am going to share some of the experiences I've personally had as a psychic. I am not listing these things in any particular order, as I can't remember what I noticed happening first. Read the rest of this entry »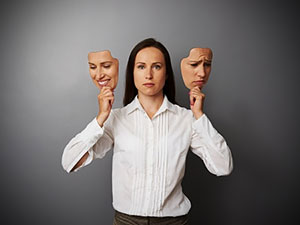 I was diagnosed with bipolar II disorder in 2000. When I received the diagnosis, it was a relief, because I've been misdiagnosed for about 20 years. You see the doctors thought that I had major depression and so they treated me with anti-depressants. However, if the person that you are treating has bipolar depression, then anti-depressants will often make the depression worse!
Being diagnosed with Bipolar II changed my life. I was able to get on the proper medication and see doctors who knew the illness well. The purpose of this blog entry is to tell you how being properly diagnosed changed my life spiritually.
There are two types of Bipolar disorder. There is Bipolar I where one experiences massive mood swings, going high, high, high and then low, low, low. Read the rest of this entry »