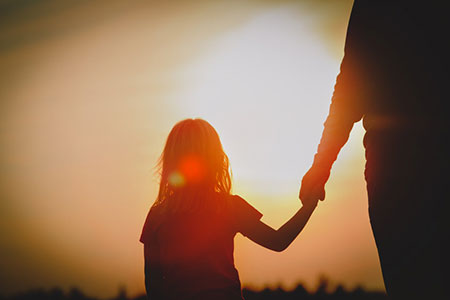 Most of us are familiar with the notion that the personality traits of the firstborn are typically different from the middle sibling, or the youngest child in the family, and so on. But many empaths do not realize how they may be impacted by their birth order in the family.
In The Birth Order Book, author Kevin Lemar gives a detailed outline of these so-called 'birth order' characteristics and qualities.
Firstborns, as well as only children, for example, are often associated with leadership attributes and stronger personalities, along with being more protective, fearless, and reliable than their siblings. However, the firstborn may also exhibit some less desirable traits, such as being controlling, bossy and impatient.
The middle-born tend to be social butterflies and peacekeepers, who are focused on fairness and keeping everyone happy. The youngest-born tend to be fun-loving, outgoing, creative, free spirited and can be adept at manipulating others to do things for them.
Only children tend to be mature for their age, perfectionistic and conscientious, but may feel the burden of high parental expectations.
The Firstborn Empath
My experience with empaths has been that the firstborn and only child empaths are indeed more protective, fearless, independent, reliable, but in the empath these protective instincts are magnified tenfold.
They also tend to feel it is their responsibility to solve every human problem and protect everyone around them, regardless. I often see a very enhanced sense of responsibility.