inflammation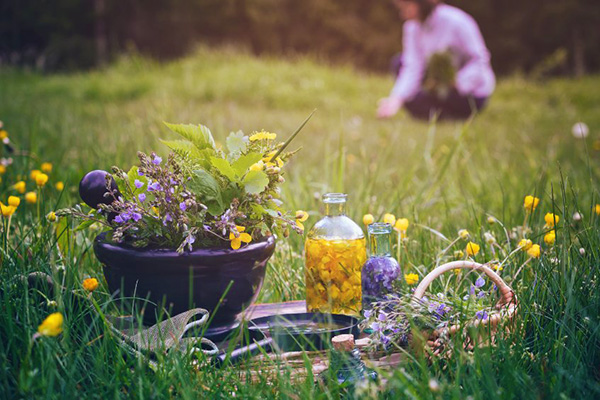 The past two years I have turned increasingly to herbs for natural healing. A good friend told me about herbs and how they help her family and I begin to do research. Soon I started taking herbs and have had excellent results.
Herbal medicine has gone from alternative to mainstream. The proper use of many common herbs (some of which can be easily grown at home) can help keep you healthy. Try herbal infusions in teas, lotions and soaps to see what works best for you.
You may not know the many uses for these common herbs and plant extracts, so I have compiled a list of those I often use in my personal life:
Ginger – known as the 'universal medicine' in Ayurvedic tradition for its many uses, including anti-nausea and motion sickness, digestive aid, and circulatory aid. It can be consumed in powder or fresh form.
Basil – has a spicy scent which can be used to revive faintness. It is also useful for an overactive thyroid, improving one's concentration, and as an antioxidant packed with Vitamins A and C.
Curry – like ginger it is a popular herb in Ayurvedic medicine. Some of its uses include pain relief, 'brain power' to help ward off Alzheimer's disease, and antioxidant. It also has been shown to improve skin tone.
Peppermint – thought to be the world's oldest herbal remedy. It is used to combat nausea and vomiting, increase mental stimulation, and boost energy levels. It can also be used as a mild analgesic.
Parsley – in addition to being a popular food garnish it helps prevent gall bladder infections and kidney stones. It's also loaded with antioxidant and deodorizing properties.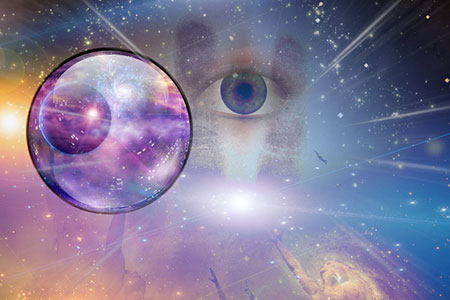 I use energy reading a lot in my work as a psychic advisor. I tend to read people's energy first, and then I may 'hear' words and phrases, or 'see' images and visions, and so on. What is it like to 'read energy'? The experience is not easy to put into words. It is both a feeling and a sensation, often combined with various sensory experiences.
For example, I once saw a photo of my friend's baby grandson. I instantly sensed something was unusual with his mental energy. His energy, which I 'see' as a 'ball,' seemed slow. It was also moving in swirls, instead of the neat circles that I usually see with most people. It later turned emerged that he has a learning disability.
I also had a sense at the time that the parents needed to take this seriously and get him some private therapy, as it would lessen the difficulties he would have later in life and his education. But they chose not to do anything about it. As time went on it was becoming more and more obvious that he was struggling. Sadly, it could have been significantly lessened with early intervention.
When I meet people who are depressed, their energy is also slow, and it typically feels like it is diminished and moving backwards. Anxiety on the other hand reads as their 'ball of energy' being on fire. It is red and expansive, and the energy seems to be moving erratically.
Mental illness reads like the waves of the ocean. Instead of all their energy circling in the same direction, there are many waves going in many different directions. The energy is typically ruptured and chaotic.
People who have severe physical inflammation have energy that swells beyond their ball of light. It feels like a tire that has been over-inflated with air: dense and puffed up. Inflammation also affects their thought patterns.
Dark or evil energy is very distinct. I always have a visceral reaction first. I feel a tightness in my gut, the hair on my arms stand up, I begin to sweat, and I tend to feel nervous and on edge. The energy ball here can be anywhere from a dull brown, to grey or even black.