Published
December 7, 2022
|
By
Shani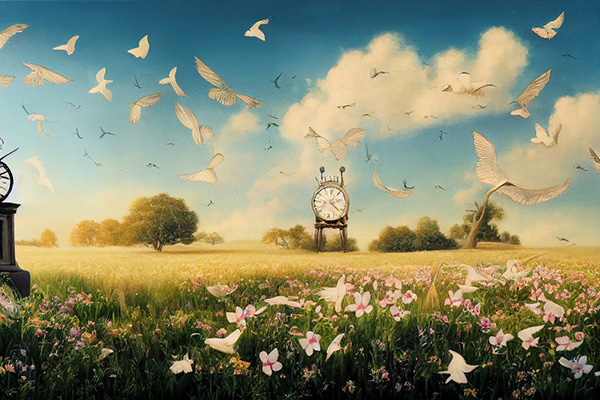 I recently attended my nearest spiritualism centre here in Spain. They don't have formal Spiritualist churches here, but other venues are used for spiritualist services in various locations across the country. The services I attend are held at a large bakery owned by fellow expats who have passion for spiritualism and enjoy bringing believers together to connect with their loved ones on the Other Side.
At this particular service, a gifted medium from England took the platform. Her energy was serene and caring, and the loving energy among the large gathering was tangible.
Healing was first offered to those in need by a group of spiritual healers prior to the session. Distant healing was also sent to people and pets that could not attend. Their names were read from a list for the congregation to send healing energy. One could feel the unlimited abundance of love energy in the room!
The last time I felt such an intense energy vibration was at the end of a week-long course I attended at the Arthur Findlay College of Spiritualism and Psychic Sciences decades ago. All the inspired students and their mentors were gathered in the large hall for a farewell meditation. A large basket of flowers had been placed in the middle of the auditorium, and I literally saw it levitate a few of inches off the floor that night. The energy from the crowd and spirit's presence in the room was that loving and powerful!
My father passed almost 17 years ago, but through the years I have had very little spirit communication from my father. Although we were quite close most of my life, and I had nursed him through his final months of terminal illness, he had become bitter and exceptionally domineering towards the end of his life.
Posted in

Afterlife, Energy, Healing, Lightworkers, Mediumship, Metaphysics, Spirit Guides
|
Tagged

afterlife, bereaved, crossing over, distance healing, energy healing, evidential mediumship, grief, healer, healing, legacy, life review, loved ones, medium, mediumship, mediumship reading, mental mediumship, parenting, parents, pets, psychic medium, remote healing, séance, spirit channeling, spirit communication, spirit contact, spirit encounter, spirit messages, spirit realm, spiritism, spiritual healing, spiritualism, the other side, time, timeframes, timelines
|
Leave a comment