Everything Changes, Or Does It?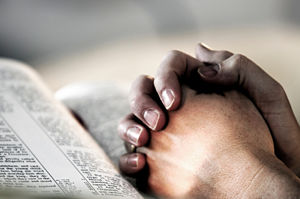 Nature always inspires me to think deep thoughts. I often find myself really pondering things that maybe I wouldn't have, had I not taken a moment to stop and look out my window.
I was thinking about the changing of the seasons today. Change is all around us constantly.
Consider what we hear daily. We say things like "nothing stays the same" and "it's a change for the better", or "change is inevitable". There is also the popular phrase "don't be afraid of change". With so many things changing around us, isn't it a wonder that we have a never-changing God? He also gave us his unchanging Word in the Scriptures, for us to learn more about Him.
For the mountains shall depart, and the hills be removed; but my kindness shall not depart from thee, neither shall the covenant of my peace be removed, saith the Lord that hath mercy on thee ~ Isaiah 54:10
It never ceases to amaze me that I can read and re-read the same passage in the Bible and still learn something new every time.
It is my belief that one thing is never new about the Word of God, namely that it is Truth in a world that is sorely lacking it.
So, as the seasons change, and our politicians change and our careers change and our children grow up, we can hold fast to the knowledge that God will never change.
God has always been and always will be. He is our solid rock. Our foundation. God remains the same, forever.
About The Author: Moon Goddess

Moon Goddess is a third generation empathic healer and seer. She started to give healing readings to people more than 20 years ago. She has always been interested and studied all things metaphysical from a young age. Being hypersensitive she can feel and see things before they happen. Utilizing the Tarot, and with the help of her Guides, she is a source of support for many people all over the world. After he passed over, her grandfather kept his promise and came back to say goodbye and gave her the most amazing experience. Moon knows there truly is a Heaven, and it is wonderful! Sharing her experience has helped many people after they have lost someone, or anyone experiencing some form of grief. Get a reading with Moon Goddess now at PsychicAccess.com.