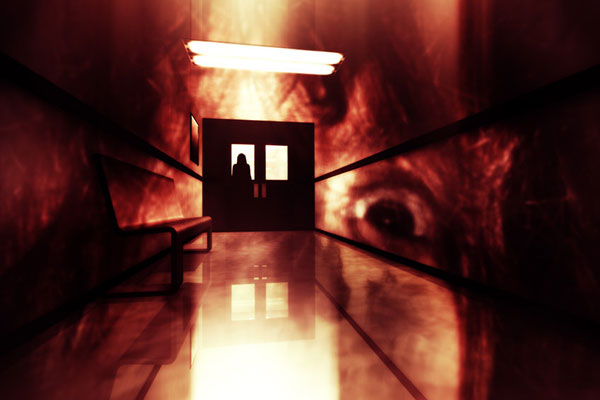 There is a condo building with a paranormal reputation in my area that has been around since the early 70's. It was originally a rental apartment complex, which meant occupants constantly came and went. As a result much negative energy has been imprinted in the walls over the years.
For almost three decades this complex would often attract unsavory inhabitants, including drug dealers, criminals, and all sorts of disreputable individuals. Local law enforcement often had to intervene and escort many of them out with court orders and arrest warrants.
There have been many reports of a prevalence of dark, negative energies over the years, especially in the front of the building. Several people also died here and the earthbound souls of some still haunt the complex. I have been asked a few times to do some shamanic work to help release these restless souls and clear the unwanted energy there.
For example, a woman was brutally murdered in one of the units in the early 90's, before her lifeless body was transferred to a car in the parking lot of a nearby local business. Some residents had seen her standing near their beds on the night she was murdered, asking for help.
I was subsequently asked to perform a cleansing on the building, and since then her spirit has not been seen again. I felt she had been released and have since moved on to the Other Side. The thing I heard her say clairaudiently at the time was, "I will choose my company better in the next life." The man who murdered her had asked her out at a local chain restaurant that she would frequent, and she thought he was attractive. She regrettably said yes.
Frank, an 80-year-old gentleman who lived in the front of the building used to be a 'busy body' who felt it his duty to enforce the rules of the building. He would religiously be outside in the parking lot, instructing those who drove through which area was not meant to be used as part of the road, since it ended in a cul-de-sac. But some would stubbornly continue to use this area as a shortcut through the parking lot to get to the main road, which was not allowed.