retreat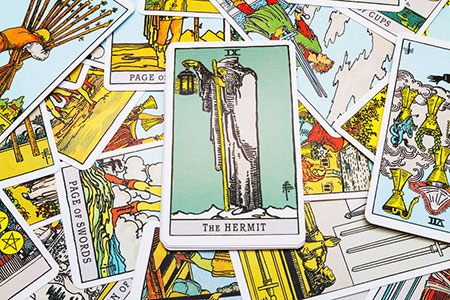 During my morning meditation, I became very aware of the isolation many people are currently experiencing, from having to self-quarantine or shelter in place.
Some are trapped in close quarters with family members, whom they don't get along with, while others are solitary and feeling very alone. Whatever the circumstances, this is not easy for any of us, day after day, while grim news keeps coming in from the outside world.
In the Tarot there is a card, The Hermit, depicting an old, wise man who has chosen to retreat and isolate himself from the rest of the world. The card symbolizes spiritual isolation and social distancing, in order to seek wisdom and understanding within; to confront one's inner demons, such as addictions, dependencies, habits or patterns; as well as learning to not rely on others, but to form one's own opinions.
The Hermit card teaches us to find an inner solace and strength, a light within. There is much that we can learn from his wisdom. In normal life, we get so caught up in the mundane routines of everyday life, that we seldom pay attention to our inner being. We also spend so much time texting and scrolling through social media, that we get caught up in other's opinions, attitudes and experiences, that we lose touch with our inner compass.
One of my Tarot mentors described The Hermit card as, "Stop the world, I want to get off." It certainly seems in many ways that our world has been stopped in its tracks (but the planet itself has not stopped spinning). Many have nowhere to turn at this point, but inward. This may be a blessing in disguise in many ways.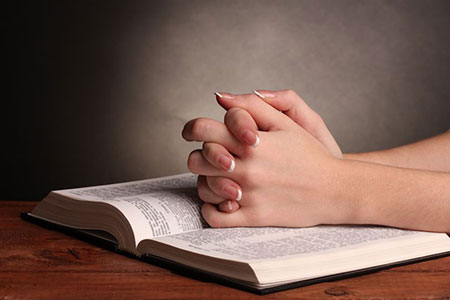 In the challenging circumstances we are now facing all over the world, many people are facing a period of self-isolation, social distancing, and even quarantine, in the interest of public health. Despite its impact on our lives and economy, a lot of good can also come from this, as it can be approached as an opportunity for spiritual retreat and inner growth.
In many spiritual traditions, solitude and isolation is actually considered essential. And it is not a spiritual practice reserved only for gurus, monks or initiates. It is in fact recommended for everyone to spend some alone time with their thoughts, and their spiritual practice.
Now, I am not talking about a luxury weekend retreat somewhere, on a sunny coast, in the mountains, or in a quaint monastery with beautiful gardens and amazing food. That sort of thing you can do any time of the year, and simply call it vacation!
Isolation is the doorway to an internal practice that leads to a more stable, fulfilled life, among other things. Why more stable? Because everything that we do in isolation, even if we are living with someone else, resonates in our mind in a much deeper sense than usual. Of course, if you do live with a partner or family, there is also the option of doing these practices together, but solitary is usually best.
If you regularly meditate, or pray, or repeat mantras, alone and without distractions, you will feel the powerful 'echoes' of those practices energetically. This is true and easy to see, as long as you do not turn on the TV immediately afterwards. I call this a deeper practice.